MediaTek Filogic 880 Wi-Fi 7 chip selected as CES 2023 Innovation Awards honoree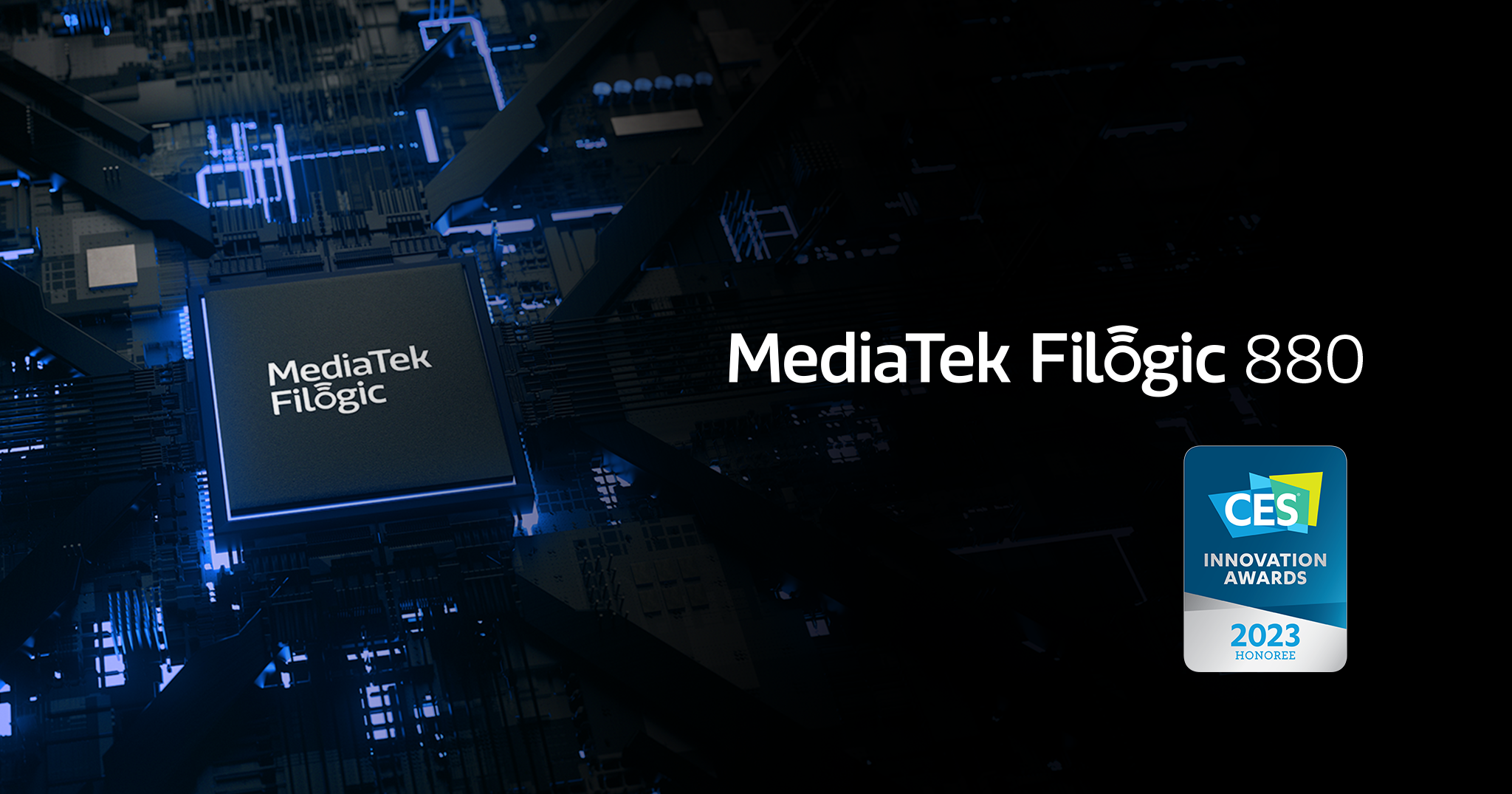 This week is the Consumer Electronics Show (CES) in Las Vegas, an annual showcase of the latest and greatest technological innovations from around the world. This year, the MediaTek Filogic 880 Wi-Fi 7 chip was selected as a CES 2023 Innovation Awards honoree in the Embedded Technologies product category – MediaTek's first time winning the award. The MediaTek Filogic 880 was the first Wi-Fi 7 platform designed to maximize performance in applications such as access points, routers, repeaters and more.
The CES Innovation Awards is an annual competition honoring outstanding design and engineering in consumer technology products. An independent panel of industry expert judges, including members of the media, designers, engineers, and more, recognizing MediaTek's innovative Wi-Fi 7 platform based on a criteria of innovation, functionality, aesthetic, and design.
The Filogic 880 is destined to deliver incredible Wi-Fi 7 experiences for everything from XR applications to cloud gaming, 4K calls to 8K streaming, and beyond into next-gen online experiences. With its novel tri-band radio in a single-chip design, the Filogic 880 offers the fastest and smoothest band switching and aggregating performance. The platform's scalable architecture operates at speeds of up to 36Gbps, serving as a true wireline/Ethernet replacement for super-high bandwidth/ultra-low latency applications.
Available in devices this year, Wi-Fi 7 doubles the maximum addressable channel bandwidth to 320MHz to provide extreme speeds, while using an advanced 4096-QAM modulation to greatly improve the overall user experience. New Multi-Link Operation (MLO) technology enables the Wi-Fi connection to aggregate channel together to increase performance, while also alleviating link interruption in congested environment for time-demanding applications.
Read MediaTek's white papers to learn more about Wi-Fi 7 technologies.
Look out for more Filogic 880 and Wi-Fi 7 news at CES 2023 right here, and on our social media channels.
Disclaimer: The CES Innovation Awards are based upon descriptive materials submitted to the judges. CTA did not verify the accuracy of any submission or of any claims made and did not test the item to which the award was given.
Sign up for our monthly newsletter
EXECUTIVE INSIGHTS | LATEST NEWS & EVENTS | PRODUCTS & TECHNOLOGIES