MediaTek Genio 700: powerful edge AI for demanding smart IoT applications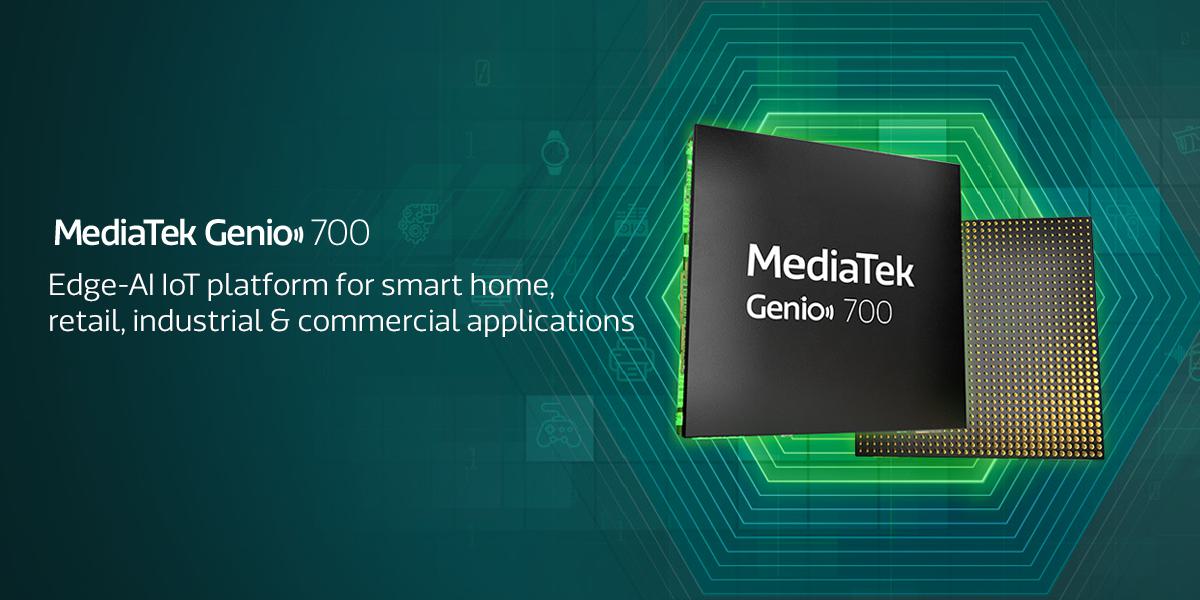 MediaTek is expanding its IoT platforms with the launch of the MediaTek Genio 700, which is designed to bring powerful edge AI into smart home, smart retail, and industrial IoT applications.

With a focus on power efficiency, the 6nm-class SoC includes an octa-core CPU with two Arm Cortex-A78 processors at 2.2GHz, a highly capable Arm Mali-G57 GPU, and an AI processor that provides 4.0 TOPs of performance. The chip can power displays up to 4K60, can support dual displays, and powerful media decoding capabilities that including the latest AV1 for 4K streaming media, making the chip ideal for HMI applications, display advertising, retail and informational scenarios, and much more. Meanwhile, the in-chip ISP supports high detail cameras that can record up to 32MP at 30FPS - great for CV applications.

With support for industrial grade designs, Arm SystemReady certification and Arm PSA certification, the Genio 700 provides a trusted, reliable platform for IoT product designers.
The new Genio 700 platform is being featured at MediaTek's CES 2023 booth. Read more: https://bit.ly/3IhR3ig
Sign up for our monthly newsletter
EXECUTIVE INSIGHTS | LATEST NEWS & EVENTS | PRODUCTS & TECHNOLOGIES