MediaTek Genio Supplies Developers With a Complete Ecosystem of Tools to Drive the Future of IoT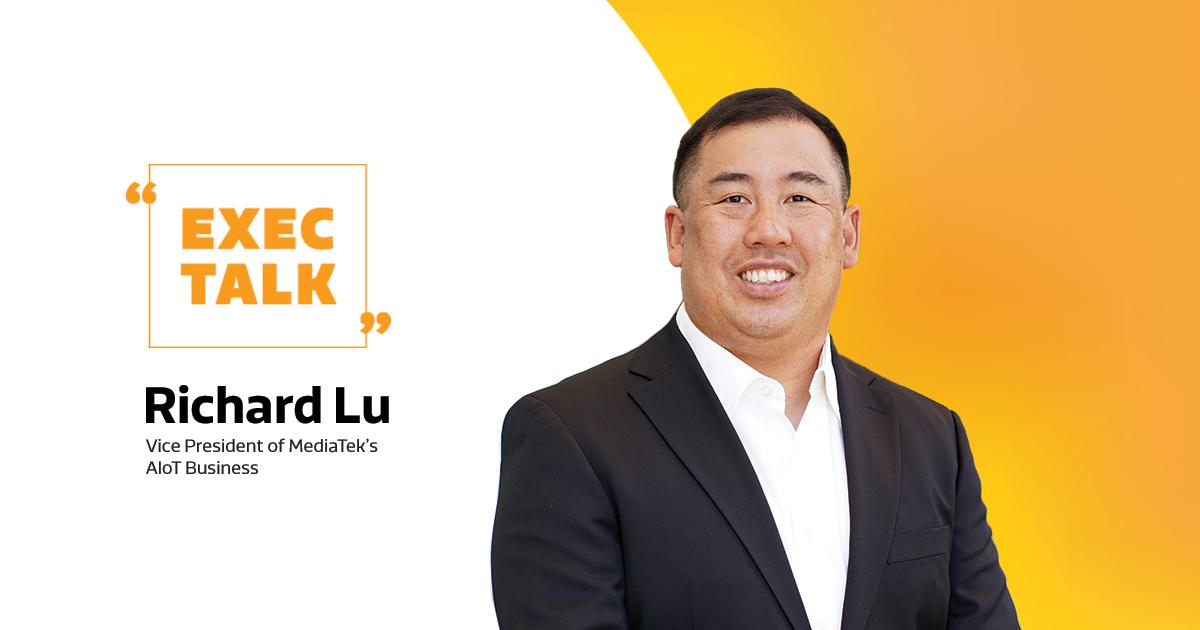 Exec Talk with Richard Lu, Vice President of MediaTek's IoT Business
Artificial intelligence with Internet of things technologies have come a long way over the past few years. Through computer vision technology, smart devices can now identify people and objects more accurately, which is useful for a variety of applications from small security cams and doorbells in your home to giant machines in factories. Natural language processing advancements have enabled smart technologies to understand us much better, making connected products easier to use; we know no one likes having to repeat themselves to their smart speaker. These advancements, along with many other exciting developments, have made IoT devices more popular in enterprise and industrial environments, as well as smart homes.
In the industrial sector, IoT gadgets can increase productivity, enhance worker safety and reduce waste and downtime in factories, warehouses and other settings. In enterprises, IoT applications allow businesses to make better decisions, increase efficiency and speed up innovation. IoT solutions for industrial and enterprise environments can include everything from mobile robotics to gateways and vision systems to handheld tools and industrial PCs. For consumers, there's been a boom in smart fitness equipment and kitchen appliances as IoT capabilities are being integrated into all sorts of devices – whether it's a smart toothbrush that improves your brushing or a voice assistant device that easily manages your day-to-day tasks.
As AI moves closer to the edge, IoT gadgets can rapidly analyze data in real-time within the device itself, helping to eliminate processing delays. A smart oven would not be so beneficial if it took five minutes to acknowledge that the steak had reached its optimal temperature. In any IoT application, the key is to transform the data into useful information for improved decision-making processes. Consumers expect more from their devices than ever before, so it's critical that edge AI processing can keep up to deliver exceptional user experiences.
To help brands cater to the latest IoT market demands and bring intelligence to the edge, MediaTek launched its new IoT platform, MediaTek Genio. Genio gives developers access to the hardware, software and resources needed to go from concept to design and manufacturing. Brands can also access our partners' system hardware and software, and leverage partners' networks and sales channels that help to pivot, scale and adapt to the developers' needs. Additionally, the platform provides long-term support for operating system updates and security patches to extend product lifecycles. What really differentiates Genio, however, are the developer resources and open platform SDKs that make it easy to customize designs; this enables brands to quickly develop and deploy IoT solutions for different segments, and bring them to market faster.
The MediaTek Genio platform includes premium, mid-tier and entry-level system-on-chips (SoCs) and modules that optimize the user's experience for even the most demanding AI applications and use cases. MediaTek's newest IoT chipset, the Genio 1200, supports the latest multimedia standards and 4K displays with an impressive 4.8 TOPs AI accelerator, making it ideal for premium IoT tools with advanced computer vision and voice capabilities.
The possibilities for IoT devices are endless. MediaTek Genio helps brands and developers continue innovating, so they can provide differentiated features for the next generation of industrial, enterprise and consumer applications. Furthermore, brands can rely on Genio to provide the resources they need to capitalize on new market opportunities down the line.
Sign up for our monthly newsletter
EXECUTIVE INSIGHTS | LATEST NEWS & EVENTS | PRODUCTS & TECHNOLOGIES