MediaTek Helio P25 is ideal for dual camera smartphones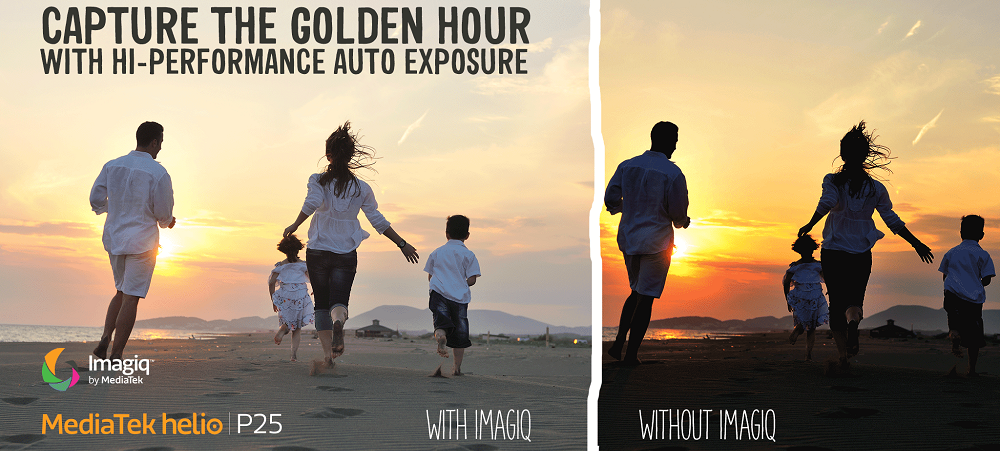 Dual camera technology is an enticing new trend for smartphones. It can mix two different types of sensor (color and black/white) to improve the low-light sensitivity (as above example), or different lenses to offer optical zoom/wide options and create effects such as depth of field photography. Smartphone manufacturers can opt for a single super-resolution camera of up to 24MP, or pair two 13MP cameras togther.
The MediaTek Helio P25 also has an 'overclocked' auto-exposure engine versus the P20, improving real-time exposure previews to help the mobile photographer/videographer capture images and videos with near-perfect exposure, much faster.
The MediaTek Imagiq™ ISP also features a Real-Time Large Aperture DoF. Previously only cameras with optical viewfinders, such as dSLRs, could view depth of field effects live. DoF can make some great photos, but dSLRs are large and cumbersome to carry around. Now your Helio P25 smartphone with Imagiq ISP is powerful enough to digitally display this effect in real-time on the display, by morphing the image taken together from two cameras. This means that you can not only view the depth of field effect in real-time, but also select the focal point and play with the settings just like any other smartphone photo.
Combining an octet of ARM Cortex-A53 cores up to a fast 2.5GHz, Mali-T880 MP2 GPU and our most advanced Imagiq camera system yet, you can shoot professional quality photos with your powerful, everyday smartphone.
Yes, it's yet another deliver of Everyday Genius!
Sign up for our monthly newsletter
EXECUTIVE INSIGHTS | LATEST NEWS & EVENTS | PRODUCTS & TECHNOLOGIES