MediaTek, HP, China Mobile, and Intel jointly launch two 5G Connected PCs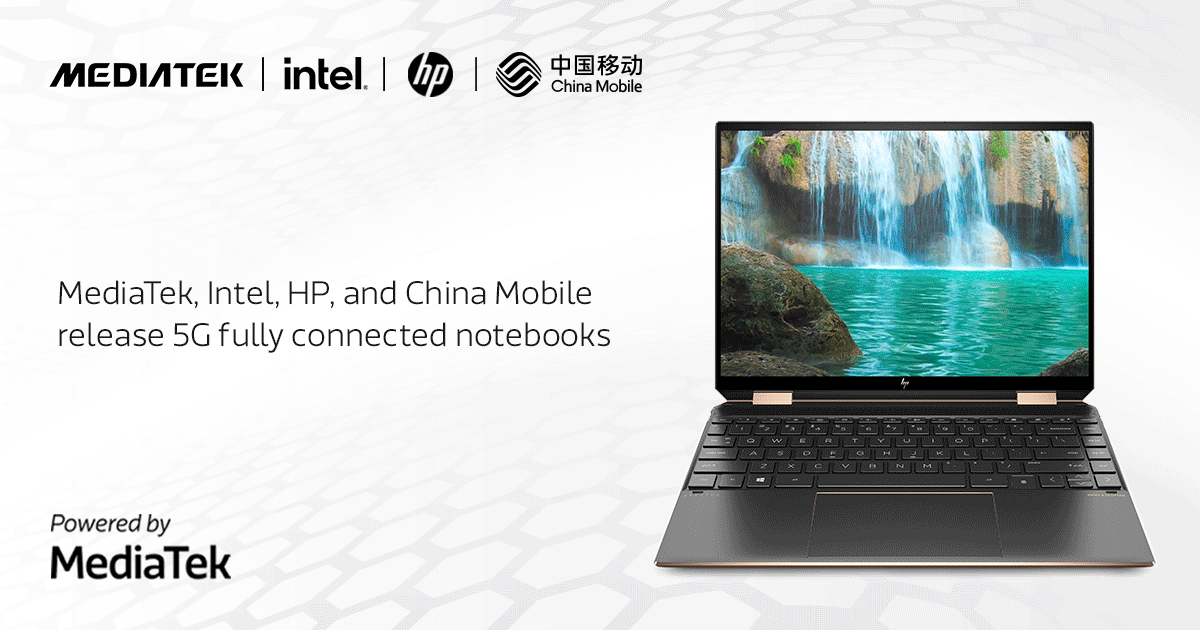 The HP Pavilion x360 and HP Spectre x360 are two, new 5G Connected PCs featuring Intel 5G solution 5000, powered by the MediaTek T700 5G modem.
Both 14-inch, 2-in-1 laptops feature Intel's 11th generation Core processors, and Intel's 5G solution 5000 that integrates MediaTek's T700 5G modem, which can access high-speed, low-latency 5G networks anytime, anywhere. With the always-ready 5G connectivity, powerful productivity hardware, excellent portability and superb battery life, these new 5G-ready HP notebooks will give users access to true mobility to take their office, learning and entertainment anywhere they need.
Martin Lin, Deputy General Manager of Wireless Communications Business Unit at MediaTek, said: "The rapid development of 5G is not only changing social lifestyles, but also driving a substantial increase in market demand and high-level innovation in chips. We are delighted that HP has launched its 5G Connected PCs with MediaTek's T700 5G modem inside. We believe these will allow users to experience the benefits of 5G PCs using China Mobile's 5G network for various applications, such as hybrid office and cloud gaming."
The Intel 5G solution 5000, featuring MediaTek's T700 5G modem, is being widely adopted across multiple PC notebook brands, bringing the 5G Connected PC experience to more users than ever before. Read more about MediaTek's 5G modem solutions.
Sign up for our monthly newsletter
EXECUTIVE INSIGHTS | LATEST NEWS & EVENTS | PRODUCTS & TECHNOLOGIES