MediaTek Joins MLCommons to Advance Artificial Intelligence Standards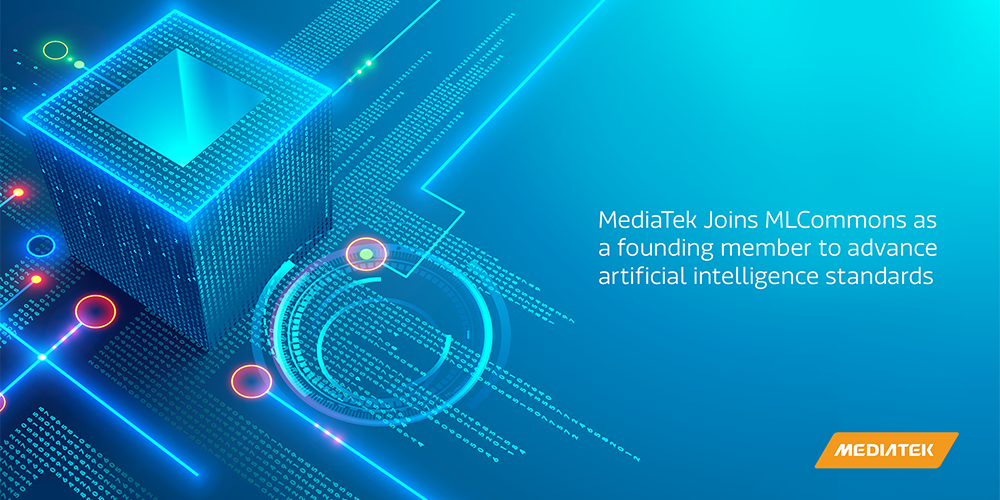 MediaTek is a founding member of MLCommons, a new engineering consortium of global brands that are working together to advance machine learning (ML) and artificial intelligence (AI) standards and measurement.
MLCommons is uniting the industry's leading experts, technologists and academics to develop and share public data sets and best practices for ML and AI. The consortium includes internationally recognized leading companies in ML and AI, including Google, Microsoft, Facebook, Alibaba and Baidu, among its 50-plus founding member group of machine learning experts in academia, software, hardware, electronics and product innovation.
MediaTek fully supports MLCommons' mission to improve AI standards and create broadly accessible development practices and resources for the benefit of customers, end-users and society at large. MediaTek intends to share its AI expertise with MLCommons in order to encourage standard AI frameworks and measurements across industries, ultimately improving the end user experience.
MediaTek develops its own in-house 'MLDA' IP included in MediaTek APUs (AI Processing Units) featured in smartphones, smart TVs, voice assistants and other product platforms. MediaTek NeuroPilot SDK helps brands get the most of AI-enhanced functions in their their products to bring better user experiences.
Read More >
Sign up for our monthly newsletter
EXECUTIVE INSIGHTS | LATEST NEWS & EVENTS | PRODUCTS & TECHNOLOGIES