MediaTek launches development kit for Alexa built-in devices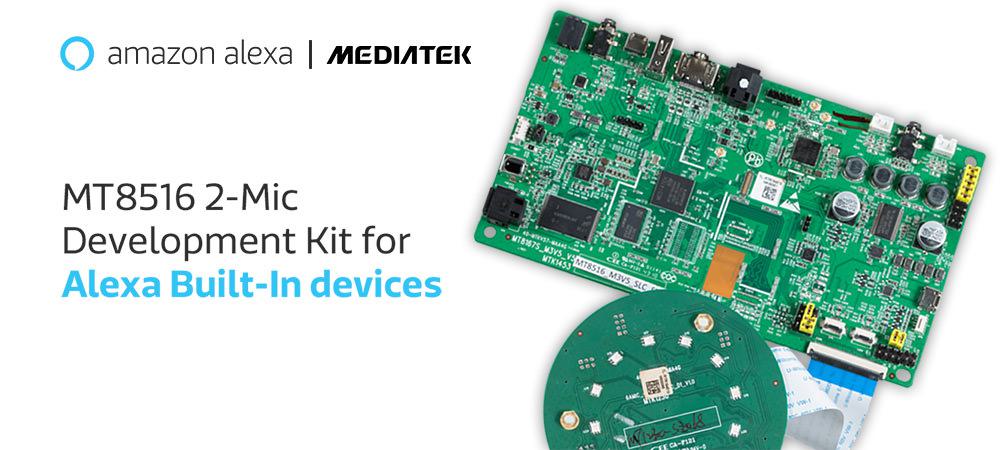 Building on its global leadership in voice assistant devices, MediaTek has collaborated with Amazon to launch the MT8516 2-Mic Development Kit to accelerate Alexa built-in devices.

The new development kit uses an upgraded MT8516 that now features a Far-Field algorithm, enhancing its core capabilities and enabling it to work more effectively in environments that are noisy, have many people talking or suffer echo. The platform enhances the local sensing of vocal triggers and provides a directional 'beam-of-speech' in reply.
The new development kit aims to alleviate the engineering work required, allowing brands to focus their efforts on developing novel smart speakers, soundbars and other home appliances with the latest features, like multi-room music.

We're proud to work with Amazon to bring these innovative voice recognition technologies right into consumers' homes across the globe.
Sign up for our monthly newsletter
EXECUTIVE INSIGHTS | LATEST NEWS & EVENTS | PRODUCTS & TECHNOLOGIES