MediaTek leads in Android Oreo (Go Edition) smartphones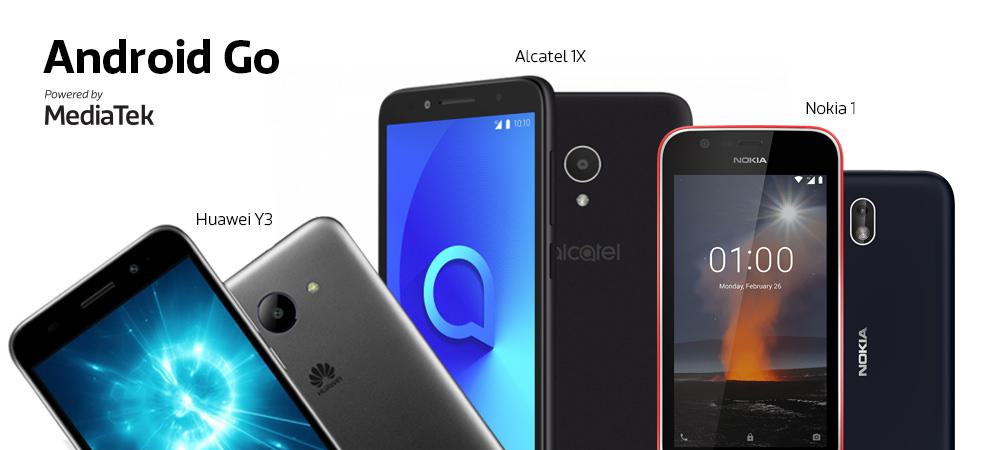 MediaTek is leading the way on Android Oreo (Go Edition) smartphones with more than 10 products already launched by international brands and local heavyweights, plus many more in development that are already certified.
Android Oreo (Go Edition) provides an ideal entry-smartphone experience, serving a new era of users who are embracing capable, always-available smartphone services with fast 4G LTE performance.

MediaTek powered 'Android Go' smartphones from international brands include:

Major, local smartphone makers include:

There are also more than 30 Android Oreo (Go Edition) models in development and already certified by Google, thanks to the help of MediaTek GMS Express.
GMS Express helps push products to market as fast as possible, helping device makers - whether large, international brands or smaller, local entities - by providing them with a MediaTek turnkey platform, plus approved Android software solutions and certification with Google Compatibility Test Suite (CTS). Choose from several MediaTek platforms, including those shown above, and differentiate by size, shape, display, battery and other extras as needed for your market.
An extensive smartphone design expertise developed by working with a global Android customer base makes MediaTek's GMS Express support a seamless experience. Learn more about MediaTek GMS Express or contact us direct.
Sign up for our monthly newsletter
EXECUTIVE INSIGHTS | LATEST NEWS & EVENTS | PRODUCTS & TECHNOLOGIES