MediaTek Powers the TV Brands You Love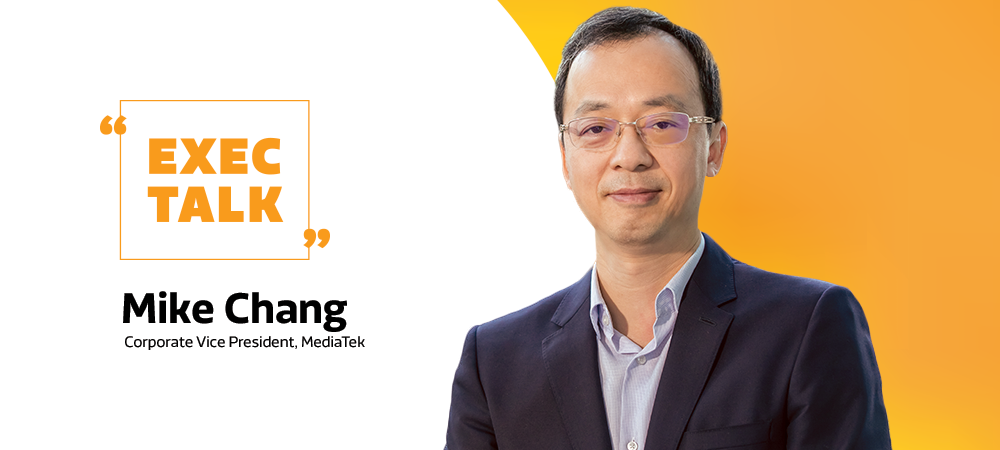 Dr. Mike Chang, who oversees MediaTek's smart home business group in his role as Corporate Vice President, shares an overview of MediaTek's innovative smart TV technologies.
Whether you're looking for an ultra-high definition 8K TV that delivers the most immersive entertainment experience ever, or a premium 4K TV stacked with the latest technologies and interfaces, MediaTek has you covered. For broadcast, streaming, Blu-ray or other multimedia, MediaTek-powered smart TVs are packed with exceptional features for incredible experiences that make your smart TV the center of your intelligent home. That's why the biggest global brands – like OnePlus, Samsung, Skyworth, Sony, Toshiba and more – choose MediaTek to deliver brilliant display technology, powerful AI and voice technologies, the latest streaming video codecs and global TV broadcast support. MediaTek powers 70% of all TVs worldwide, and there are more than two billion MediaTek-powered TVs around the world today.
Here is a look at the five key areas in which MediaTek is driving innovation forward in the smart TV industry.
Brilliant Displays
The new generation of smart TVs are the center of the modern day smart home or office. Through MediaTek's powerful and intelligent series of all-in-one chips you can expect unique technologies that will make you feel like you're sitting in the theatre. Our chips support 120Hz refresh rates and integrate MediaTek MiraVision and advanced HDR with Full Array Local Dimming to provide users with a suite of display-enhancing technologies that work actively behind the scenes to create the best viewing experience.
Intelligent Audio
As the world's No. 1 chipset maker for voice assistant devices (VADs), MediaTek chips can be found inside hundreds of millions of smart home products across the world – from Amazon Echo's and Amazon Shows to Lenovo Smart Displays – making it easy to access the latest music, browse the web and more without having to lift a finger. Bringing this expertise to smart TVs, MediaTek's AI voice technologies, voice isolation and power-efficient designs make it easy for brands to integrate voice assistants directly into smart TVs so users can easily control their device by giving voice commands. Additionally, MediaTek's advanced AI voice technologies can isolate voices in media streams and bring them to the forefront, making it easier to hear the dialogue among the action in movies, TV and even video calls. With this industry-leading voice assistant technology integrated into a wide variety of smart TVs, MediaTek provides new, more accessible ways for consumers to control their entertainment experience.
Advanced AI
Whether it's live TV, online streaming or disc-based media, MediaTek AI Super Resolution (AI-SR) upgrades any lower resolution content to the display's native resolution in real-time, alleviating issues such as blocky, pixelated images associated with traditional upscaling techniques. Meanwhile, MediaTek's AI Vision delivers the best graphics for viewers by enhancing camera capabilities, object and voice tracking, resolution quality and background privacy. Cutting-edge AI Audio Quality (AI-AQ) paired with MediaTek's AI Picture Quality (AI-PQ) allows MediaTek-powered TVs to perform real-time facial and scene recognition, automatically fine-tuning the picture quality parameters such as color saturation, brightness, sharpness and noise reduction. MediaTek's advanced AI processor technologies and software platforms create an impressive new range of visual and audio technologies that work flawlessly behind the scenes so users can enjoy the best quality graphics, regardless of the content being watched. And the best part is that MediaTek integrates its powerful AI processor directly into its smart TV chips to deliver superior performance while also being extremely power-efficient.
Comprehensive Broadcasting
MediaTek offers a comprehensive global platform for receiving over-the-air (OTA) broadcasts, over-the-top (OTT) services and web streaming, allowing brands to focus on creating stunning products that are ready for global markets. In addition to supporting video decoding of commonly used HEVC, VP9 and AVS3 standards, MediaTek is among the first to offer the very latest VVC (h.266) decoding support. MediaTek also supports the new AV1 decoding now required by global 4K/8K online streaming services, and leads the industry with the most comprehensive global demodulation hardware built-in, including the latest ATSC 3.0 standard in North America, plus DVB, DTMB and ISDBT support. This comprehensive feature set provides brands with a single, optimized platform for global markets.
Ultra-Fast Connectivity
MediaTek leads the industry with its advanced connectivity technologies and works with global brands to ensure smart TVs provide fast and reliable connectivity so users can stream content seamlessly. MediaTek recently collaborated with Samsung to introduce the world's first Wi-Fi 6 and Wi-Fi 6E-enabled 8K TVs, ushering in a new era of smart TVs that support super-fast speeds, ultra-low latency and incredible power efficiency for a smoother streaming experience.
The biggest brands choose MediaTek to power everyday life and keep you connected at home, work or on the go. From the smart TV in your home, to the earbuds you listen to, the Chromebook in your lap, the gaming controller in your hands and the voice assistant making your life easier, there's a good chance your favorite devices are powered by MediaTek. To check out some of the cool smart TVs that MediaTek powers, visit here.
Sign up for our monthly newsletter
EXECUTIVE INSIGHTS | LATEST NEWS & EVENTS | PRODUCTS & TECHNOLOGIES