MediaTek shows its 5G mmWave antenna design for smartphones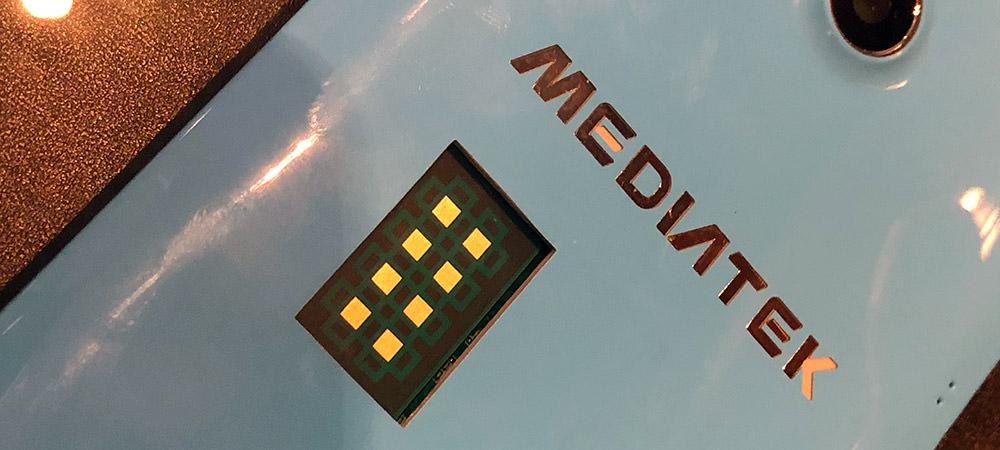 At its Computex 2018 event, MediaTek showed its design for a 5G mmWave antenna in a smartphone package.

Unlike unidirectional antenna used by 4G LTE and 5G NR (centimeter wave), the 5G mmWave (millimeter wave) standard requires many small antennas (as shown) create a focused signal for exceptionally high data bandwidth. However, since people move around freely with their smartphone, it's unlikely to be directly aligned towards a 5G cellular base-station. Therefore, to accommodate this need and always ensure the best possible connection, regardless of how or where a smartphone is held, MediaTek has already developed and demonstrated a highly effective hierarchical beamforming technology expressly for use with 5G mmWave devices.
As a pure technology demonstration the rear cover was cut-away to show off the internal components and this hole certainly is not reflective of how a future smartphone will look.
This is part of an ongoing effort by MediaTek engineers to continually improve cellular reception, reliability and power use, as patented TAS 2.0 technology for current 4G LTE smartphones already exemplifies.

Sign up for our monthly newsletter
EXECUTIVE INSIGHTS | LATEST NEWS & EVENTS | PRODUCTS & TECHNOLOGIES