MediaTek T830 launches: Faster 5G Fixed Wireless and CPE Devices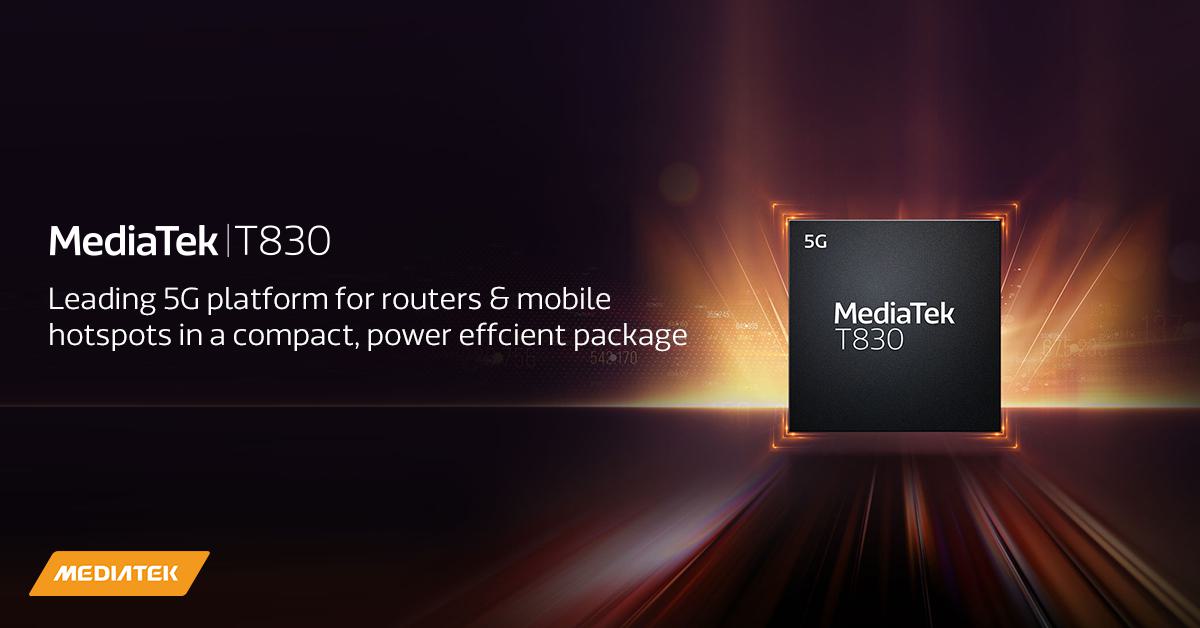 The MediaTek T830 is our second generation CPE platform that allows device makers and cellular operators to create extremely high performance multi-gigabit CPE products, such as fixed wireless access (FWA) routers and even mobile hotspots (Mi-Fi), in the smallest form factors possible.
The highly integrated T830 platform features an SoC with integrated 5G modem (MediaTek M80/Release-16 technologies) and sub-6GHz connectivity, a powerful quad-core CPU, hardware-based network acceleration engine (MediaTek NPU), and options of Wi-Fi 6/6E/7, 10Gbps Ethernet or a variety of multiple LAN port speeds via switch.
The highly capable NPU is designed to transmit full throughput from 5G cellular to Ethernet or Wi-Fi, without CPU involvement. The NPU is capable of hardware QoS acceleration and Tunneling Offload Engine for VLAN / PPTP / L2TP / GRE. 5G downlink speeds can reach up to 7Gbps via 4CC-CA with mixed duplex FDD/TDD support on sub-6GHz networks. The T830 is even capable of dual 5G SIM (DSDS), depending on device maker requirements. The platform can be extended easily via PCI-Express and USB to add unique features.
Great for operators
5G speeds up to 7Gbps are eye catching, and greatly exceed the potential of most fixed line services. By using already installed cellular infrastructure and avoiding the costs of laying down cable or fiber, it's no wonder fixed wireless services are growing rapidly.
Easy for device designers
The T830's comprehensive platform reduces development costs and provides time-to-market advantages, while its flexible and extendible design that allows customizations based on market, product tiering, or other requirements.
Ideal for home and office users
Compact FWA devices built using the T830 provide superfast internet services that home users and offices can self-install with freedom to place it anywhere in the property, instead of being limited to within reach of a phone or fiber line, avoiding the hassles of lengthy installation times.

With its focus on power efficiency, Mi-Fi devices can potentially last longer and provide more performance than ever, making sharing a connection for several people or devices that much easier. Great for those that travel frequently.
Sign up for our monthly newsletter
EXECUTIVE INSIGHTS | LATEST NEWS & EVENTS | PRODUCTS & TECHNOLOGIES