MediaTek, Verizon and Ericsson team up to make 5G RedCap IoT a reality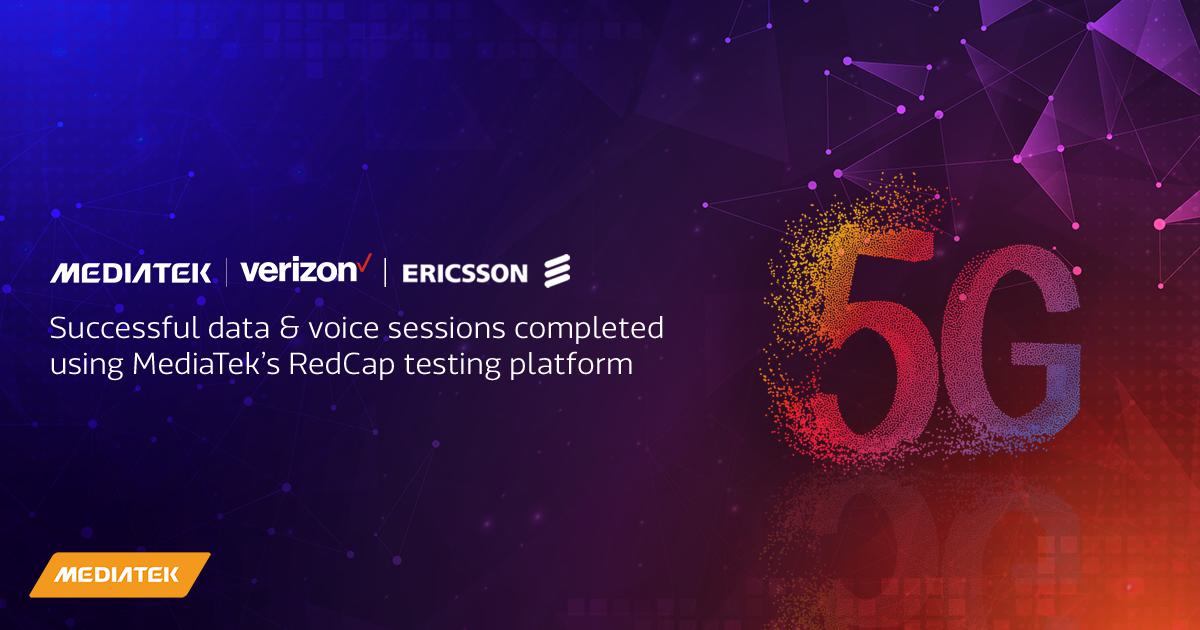 MediaTek has teamed up with Verizon and Ericsson to make the 5G low-cost, low-power device ecosystem a reality. Successful completion of data and voice sessions over Verizon's 5G network using Ericsson's new NR light compatible software and MediaTek's 5G RedCap testing platform pave the way for an explosion of lower complexity devices and enterprise IoT products.
Dr. HC Hwang, General Manager of Wireless Communication Systems & Partnerships at MediaTek remarked, "This successful collaboration with Verizon and Ericsson marks another milestone in the development of our 5G RedCap platform. This technology paves the way for cost-effective and power-efficient use cases such as wearables, IoT devices, AR glasses, and more, all without taxing current 5G networks that need to accommodate higher performance systems and products."
Sign up for our monthly newsletter
EXECUTIVE INSIGHTS | LATEST NEWS & EVENTS | PRODUCTS & TECHNOLOGIES