MediaTek Wi-Fi 6E platforms selected for Wi-Fi Alliance Wi-Fi 6E Certification Program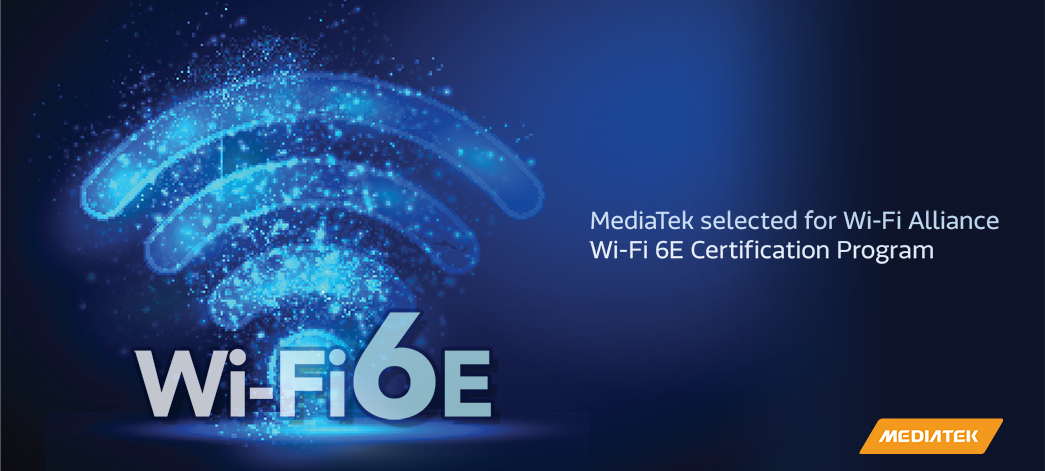 MediaTek has announced its Wi-Fi 6E platforms for Access Points and client-side devices have been selected for the Wi-Fi Alliance Wi-Fi 6E Certification Program. MediaTek offers both its MT7915-AP-AX (Access Point) and MT7915-STA-AX (Client-side) as test bed devices. MediaTek continues to work closely with the Wi-Fi Alliance to ensure MediaTek's connectivity portfolio supports the latest features of its standards.
The two test bed devices support operation in the unlicensed 6GHz band now used by Wi-Fi 6E. 6GHz connections are designed to make use of wide 160 MHz channels and uncongested bandwidth in the new frequency range to deliver multi-gigabit, low latency Wi-Fi connectivity for a better wireless experience.

These devices include many advanced Wi-Fi 6 features such as multiple resource unit (RU) sizes for optimal simultaneous OFDMA operation of multiple clients, 1024-QAM, target wake time (TWT) for longer battery life, WPA3 for the highest level of security, multi-user multiple input, multiple output (MU-MIMO) for higher capacity, and other cutting-edge connectivity features.

In addition, MediaTek's solutions support many of the optional Wi-Fi CERTIFIED 6™ R1 features as well as Wi-Fi CERTIFIED EASYMESH™ R2 features with new traffic controls, improved security features, better spectrum optimization and more diagnostic capabilities.


Learn more about MediaTek connectivity platforms >

Sign up for our monthly newsletter
EXECUTIVE INSIGHTS | LATEST NEWS & EVENTS | PRODUCTS & TECHNOLOGIES