MediaTek's T750 Powers New 5G CPE and Mi-Fi Products by NEC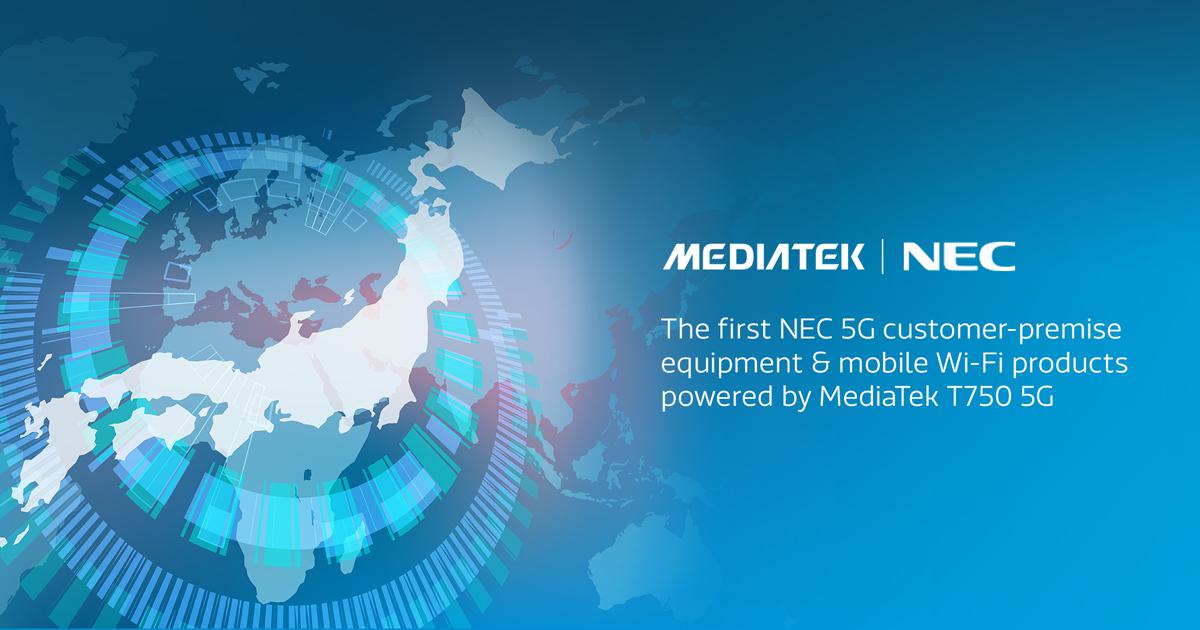 Marking the first collaboration between MediaTek and NEC is the new NEC Mi-Fi product, "Speed Wi-Fi 5G X11," which launched in October 2021 in Japan, followed by the CPE product, "Speed Wi-Fi HOME 5G L12," launching in November 2021. Both 5G customer-premise equipment (CPE) and mobile Wi-Fi (Mi-Fi) products are powered by the MediaTek T750 5G chipset. They will provide 5G speeds right out of the box and serve as an affordable broadband alternative in areas with limited DSL, cable or fiber services and bring super-fast connectivity to all areas including suburban, rural, and high-density locations.
The MediaTek T750 platform is a comprehensive chipset including the MT6890 5G-integrated SoC, MT6190 12nm Transceiver, ET, GNSS and PMICs. This highly integrated platform uses considerably fewer components versus competitor solutions, giving product designers the smallest size and extremely low power consumption in order to build a wide range of novel 5G devices for homes, businesses or personal area networks.
Sign up for our monthly newsletter
EXECUTIVE INSIGHTS | LATEST NEWS & EVENTS | PRODUCTS & TECHNOLOGIES