MediaTek's wireless connectivity technologies now range from your space, to space.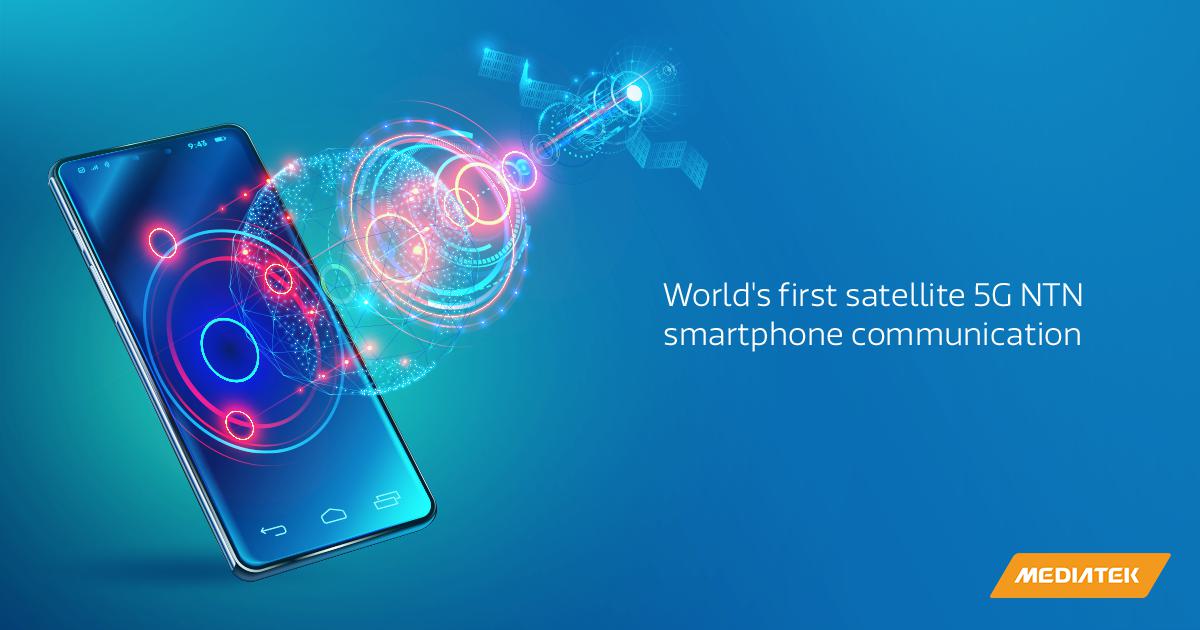 MediaTek has announced a new expansion of wireless connectivity capabilities by powering the world's first satellite 5G NTN smartphone communication, demonstrating the potential of the technology to bring highly capable, everywhere connectivity to consumer devices via satellite.

MediaTek's labs tested a new NTN-enabled 5G modem by emulating a low Earth Orbit (LEO) satellite constellation moving at a speed of 27000km/h at 600km attitude. The result demonstrates that a device of the same form factor as a smartphone, using the same design principles, can successfully support 5G NTN technology. 5G NTN is part of the upcoming 3GPP Release 17 standard, of which MediaTek is an active contributor to, and the test chip was designed to meet the 3GPP Release 17 spectrum-defined functionality.
The success of the new test means MediaTek's wireless connectivity portfolio now ranges from your personal space, to space, literally! This means our expertise in Bluetooth, Wi-Fi, cellular, and NTN in future are furthering our aim to bring ubiquitous, seamless connectivity into everyone's everyday devices.
Sign up for our monthly newsletter
EXECUTIVE INSIGHTS | LATEST NEWS & EVENTS | PRODUCTS & TECHNOLOGIES