Minephone WX is an Ethereum mining smartphone powered by MediaTek Helio P60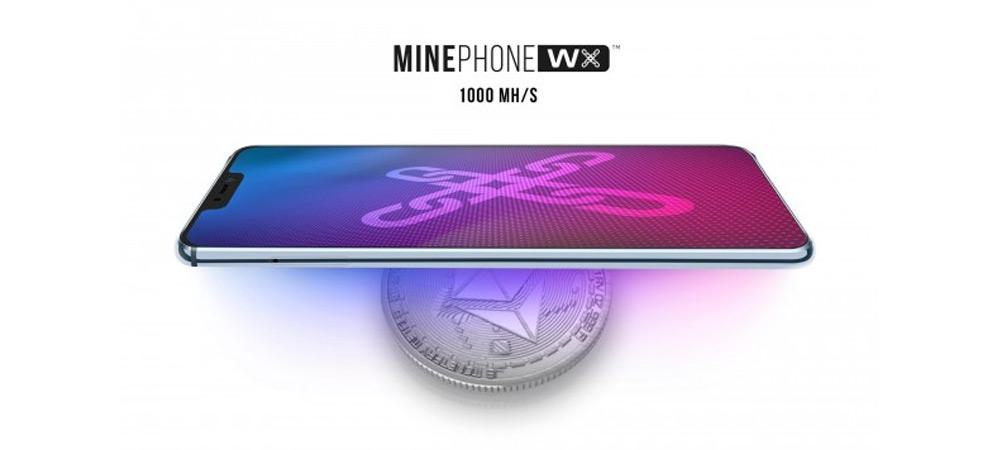 The Minephone WX (Wings WX) is a limited-edition, cryptocurrency-mining smartphone. Designed and produced by Wings Mobile, a Spanish MVNO and smartphone brand, the Minephone WX is specifically designed for mining Ethereum using software developed by Wings Mobile, in partnership with Neobit. It will be on display at MWC 2019.
This innovative product proudly claims to be "the first ever phone that allows to produce up to 2 Ethereum per month..". The setup and operation is designed to be simple enough even for beginners to get into the world of 'mining. Read more about its system specifics in the press release.
The smartphone is designed with extensive use of glass and steel for an "elegant and distinguished appearance", with a focus on durability. Inside the high-performance MediaTek Helio Helio P60 octa-core SoC is used both to power the Android OS and its mining operations. It's paired to a large 8GB of memory, 128GB of storage and comes with two high-resolution 24+16MP rear cameras for exceptional photography.
With a focus on security and privacy the smartphone integrates an exclusive "Neural Tech" technology that can make secure, encrypted calls, along with a "Secure Call 2.0" service that protects calls through a 'triple security encryption', which its maker claims enables VOIP calls that are impossible to intercept.
Sign up for our monthly newsletter
EXECUTIVE INSIGHTS | LATEST NEWS & EVENTS | PRODUCTS & TECHNOLOGIES