MT7622: World's First 4T4R 802.11n plus BT 5.0 SoC with dedicated Network Accelerator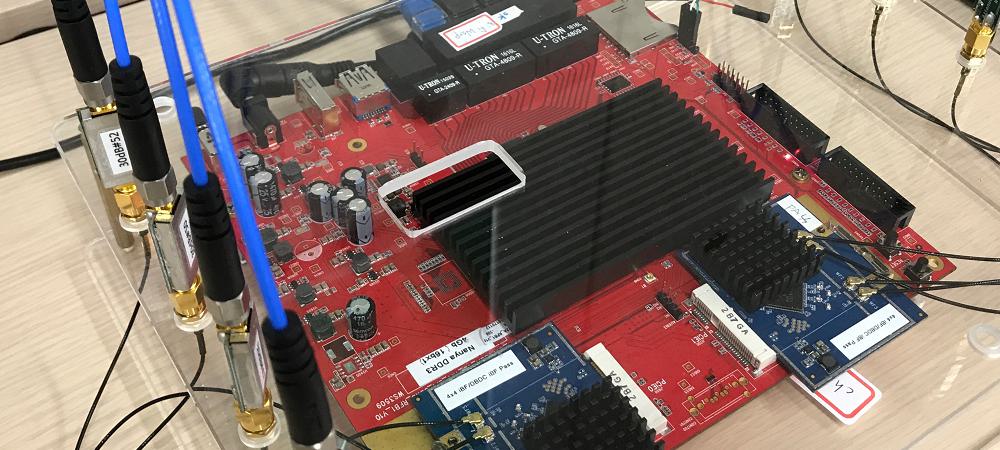 MediaTek MT7622 is the world's first SoC with integrated 4x4 802.11n/Bluetooth 5.0.
The MT7622 introduces a dedicated Network Accelerator engine called the 'MediaTek Wi-Fi Warp Accelerator'. This is both a storage accelerator (SATA 3.0/eSATA Gen2) and it offloads HNAT HQoS calculations from the CPU, lowering overall power-use and freeing up resources to avoid any potential slow-downs.
The Wi-Fi Warp Accelerator connects the Gigabit+ class 802.11ac networking through to the Gigabit switch/WAN connection via multi-Gigabit internal pathways, ensuring no bottleneck. Secondly, its specialized design not only offloads the CPU from many-user throughput and QoS calculations, it does so at lower power. The result is the MediaTek Wi-Fi Warp Accelerator maintains a sustained high-performance when even supporting multiple, simultaneous heavy users, yet remains cooler and lower power than competing designs.
The MT7622 is designed for premium networking devices, predominantly targeting routers/repeaters, but it is also applicable to home automation gateways, wireless audio, and wireless storage. For popular 4X4 dual-band and tri-band routers/repeaters, the highly versatile SoC provides a single platform for maximum flexibility by pairing high performance and extensively integrated functionality with a cost-effective approach.
The MT7622 contains MediaTek's Adaptive Network technology that allows for easy setup, network self-healing, roaming, band steering, smart QoS, advanced security and more. Advanced connectivity options include SGMII/RGMII, PCIe, and USB, and 4X4 802.11n FEM integration. For audio and voice control applications, essential audio interfaces such as I2S, TDM and S/PDIF are included and for Home Automation Gateways there is a rich array of slow I/O. Extending the platform with 802.11ac to meet additional markets is simply done via MT7615 SoC over PCI-Express.
Integrating Bluetooth 5.0 allows for a direct, local wireless connection via App for easy configuration of the router/Wi-Fi settings. The latest Bluetooth 5.0 quadruples range and doubles speed versus previous 4.x technologies, allowing new and innovative possibilities.

Sign up for our monthly newsletter
EXECUTIVE INSIGHTS | LATEST NEWS & EVENTS | PRODUCTS & TECHNOLOGIES