Nokia 1 - Small but Smart Android Oreo Go Edition smartphone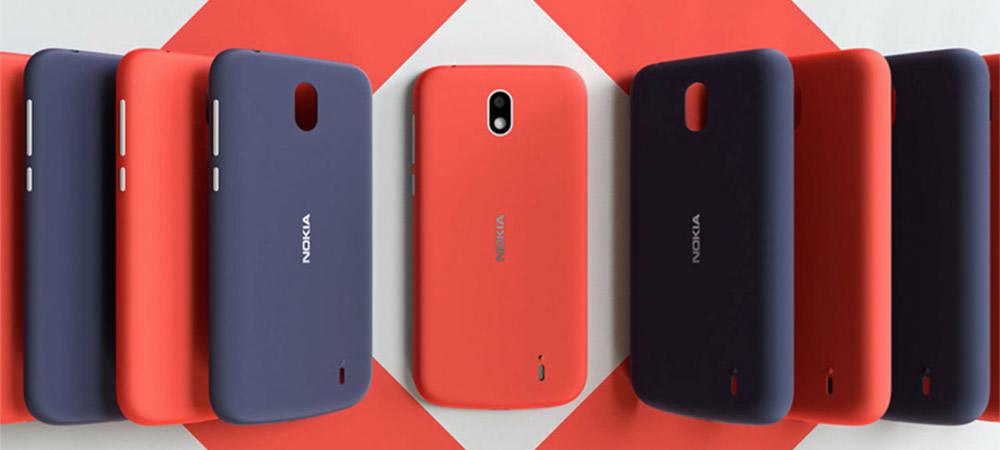 The Nokia 1 is about giving you the Android experience you expect in a design that's attractive and strong, but in the most affordable package. Being an Android Oreo (Go Edition) smartphone it still packs everyone's favorite apps like WhatsApp, Facebook, YouTube Go, Google Maps, Chrome and many more, but they are designed to use less data and less resources, keeping the Android experience great.
The Nokia 1 is powered by the MediaTek MT6737M – a quad core, 64-bit smartphone SoC with 4G LTE connectivity for fast streaming and surfing. With dual SIM slots it allows users to opt for either connection without having to physically swap them out. If you do need to save on streaming video, its MicroSD slot can expand storage up to a large 128 GB allowing you to carry plenty of videos and music.
Low cost doesn't mean less exciting. Nokia lets users add some personal flair onto their 1's with a range of vibrant 'Xpress-on' covers that easily snap on to provide a tough and colorful shell. At 4.5-inches its smaller design means it's easier to fit into pockets and bags, or it's ideal as a first smartphone for children and teens that need to stay connected to family.
Nokia 1 even comes with Google Assistant Go edition. The voice assistance lets the user ask questions, tell it to do things, whatever you like – just say the word.
Sign up for our monthly newsletter
EXECUTIVE INSIGHTS | LATEST NEWS & EVENTS | PRODUCTS & TECHNOLOGIES