Nokia, Taiwan Mobile and MediaTek collaborate on 5G CA trial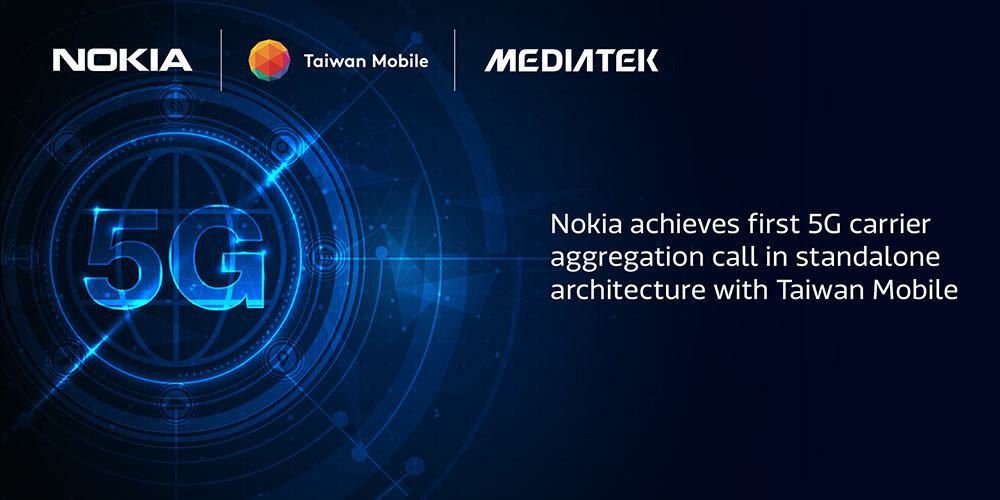 Nokia, Taiwan Mobile and MediaTek collaborated on a successful trail that combined two 5G bands using frequency division duplex (FDD) in 700MHz (n28) and time division duplex (TDD) in 3500MHz (n78) connecting to a MediaTek 5G-enabled device. It used Nokia's AirScale 5G SA architecture in Taiwan Mobile's commercial 5G network.
The combination of these spectrum bands offers enhanced capacity and coverage supporting a range of 5G deployment scenarios, including indoor and enhanced outdoor coverage.
JS Pan, General Manager of Wireless System Design and Partnership at MediaTek, said: "MediaTek continues to collaborate with ecosystem partners to accelerate the development of global 5G markets. Our joint effort with Nokia and Taiwan Mobile has led to this breakthrough in commercial 5G Standalone network capabilities that will facilitate better services."
Learn more about MediaTek 5G Progress >
Sign up for our monthly newsletter
EXECUTIVE INSIGHTS | LATEST NEWS & EVENTS | PRODUCTS & TECHNOLOGIES