OLogic & MediaTek collaborate to create the Pumpkin i500 EVK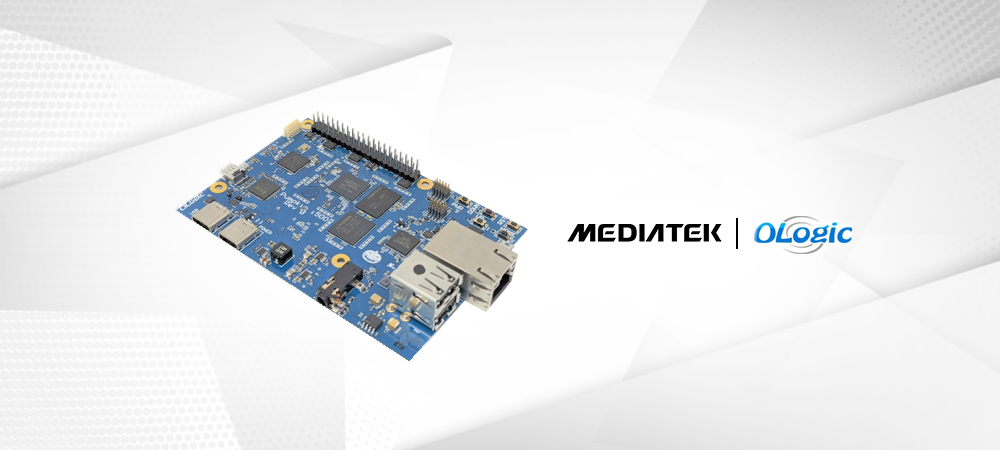 By combining Artificial Intelligence (AI) with Internet of Things (IoT) in devices such as sensors, cameras, or voice, AI adds a new level of automation by acting on the data collected. Instead of just presenting facts in a dashboard for people to act on, the system can now decide and take the necessary steps. Essentially, AI is the brain and IoT the touch, sight and hearing of the network.
With the advent of higher-performing AI-integrated chips, such the MediaTek i500 SoC and development board designed by OLogic, new applications and use cases are emerging that either enhance the performance of current systems or bring totally new use cases to life.
For example, when we use the i500 with a video camera for object recognition, or body biometrics such as a person's gait when walking, AI-enabled devices at the edge can review every frame and send only the required information across the network, reducing latency, increasing speed and improving individual privacy, significantly speeding up the process and reducing the amount of data sent off-premise — All this while saving CPU power as we no longer need to process every frame on the application server incurring the high cost of cloud compute services. These types of smart cameras will become the standard for image sensing.
In this way, AI fundamentally changes the way IoT systems behave, transforming them from a reactive to a proactive system. Whereas traditional IoT systems helped us to collect data that could be stored and processed, it was still the domain of the human engineer to decide how to react to an event, typically presented to them in a large dashboard. By augmenting sensors with intelligence, IoT systems proactively detect issues and failures and act accordingly.
"IoT is going to impact many sectors, including those that are already innovating more rapidly such as Smart Buildings, Smart Cities, Healthcare and Smart Retail to name a few. The i500 SoC offers a compelling and cost-effective solution to effect the required automation by supporting computer vision and AI Edge Computing," said Sunil Chhugani, Director, Business Development, MediaTek.
"OLogic, a certified MediaTek design partner is excited to collaborate with MediaTek in designing the Pumpkin i500 EVK, a single board computer to help bring the emerging use cases to life and jump-start the development of products requiring display and camera capabilities," said Ted Larson, CEO, OLogic.
The i500 Pumpkin EVK can be purchased here.
Sign up for our monthly newsletter
EXECUTIVE INSIGHTS | LATEST NEWS & EVENTS | PRODUCTS & TECHNOLOGIES