Oppo F11 Pro captures stunning shots from Everest Base Camp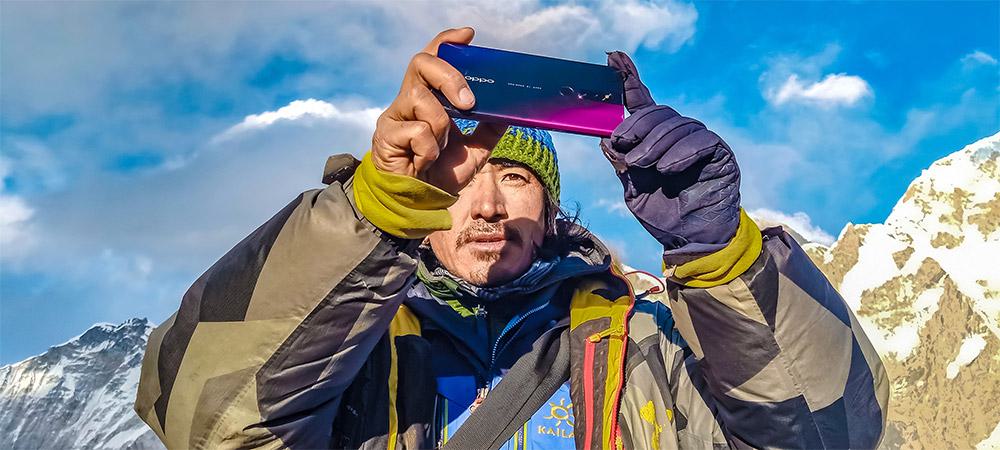 Dr. Nima Namgyal Sherpa and photographer Adam Meng trekked to the Everest Base Camp with an Oppo F11 Pro in tow, taking some spectacular photos of the Himalayan Landscapes, sunrises and the stars at night as they went. You can see all the shots captured at GSMArena.

The Oppo F11 Pro is powered by the photophile MediaTek Helio P70, which bundles an incredible wealth of photographic-enhancing hardware inside making it the perfect companion on any trip, no matter how high you go!
The P70 uses an innovative triple-core ISP (image signal processor) design for excellent performance and power efficiency. For bokeh (depth of field) photos, a high-resolution depth engine enables smoother 24fps previews so you can be sure you're getting the perfect shot. For HDR shots, the P70 has a real-time HDR and RAW HDR capture and processing engine, in addition to RAW-domain multi-frame HDR capture and Zig-Zag HDR. For shooting in burst mode there's a 20% faster shot-to-JPEG processing over the previous generation. Further hardware enhancements include a hardware warping engine used for electronic image stabilization (EIS); an anti-blooming engine prevents white-out; and accurate AI facial detection with intelligent scene detection that generates better 3A (AE, AF and AWB).
Learn more about the Oppo F11 Pro - the 6.5-inch all-screen display smartphone that's geared for great photos with an incredible 48MP rear camera and 16MP selfie pop-up.

Sign up for our monthly newsletter
EXECUTIVE INSIGHTS | LATEST NEWS & EVENTS | PRODUCTS & TECHNOLOGIES