OPPO Find X5 Pro (Dimensity 9000) showcases ray traced wallpapers at GDC 2022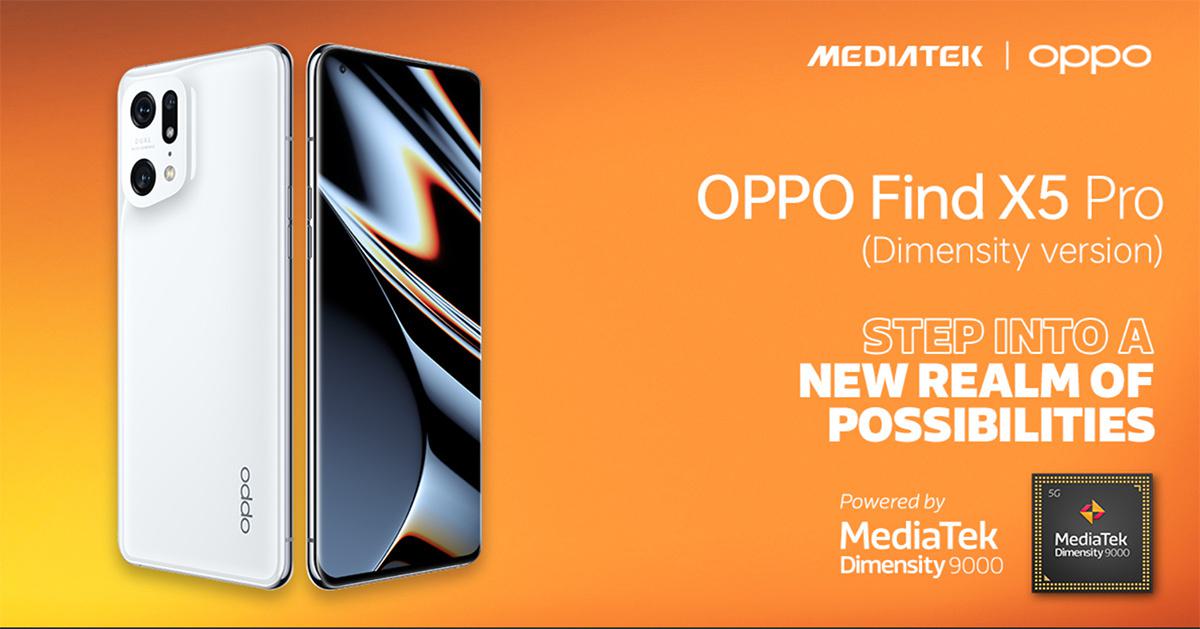 At GDC 2022, a collaboration of MediaTek, OPPO and Arm has revealed the first, real-time ray traced 3D wallpaper on a smartphone. Powered by our latest flagship 5G chip, the MediaTek Dimensity 9000, the OPPO Find X5 Pro (Dimensity Edition) allowed visitors to experience multiple 3D wallpapers with ray tracing technology that produced real-time shadows, reflections, and refractions of objects on screen. Users could tailor the color, and the effect was interactive to finger swipes and taps, as well as the orientation of the smartphone (using the internal gyro). The ray traced 3D wallpaper will be available for OPPO Find X5 Pro (Dimensity Edition) owners to download from the OPPO store in June.
At the event, OPPO announced it was committed to bringing ray tracing functionality to more features, especially in games. In June, OPPO intends to publish its vulkan-based ray tracing SDK in its OneOPPO open platform for global developers to embrace.

"MediaTek's Dimensity 9000 mobile SoC is built for full flagship experiences, including in mobile gaming. It's ray tracing capability delivers more advanced, realistic and immersive gaming content on mobile," said Nathan Li, Senior Director of MediaTek's Wireless Communications Business Unit. "The OPPO Find X5 Pro (Dimensity Edition) is the first mobile device powered by our flagship Dimensity 9000 chip. It's able to show off a myriad of high-end consumer experiences and ray tracing capabilities."
Sign up for our monthly newsletter
EXECUTIVE INSIGHTS | LATEST NEWS & EVENTS | PRODUCTS & TECHNOLOGIES