realme 1: Vivid Images, Powerful Performance and MediaTek Helio P60 inside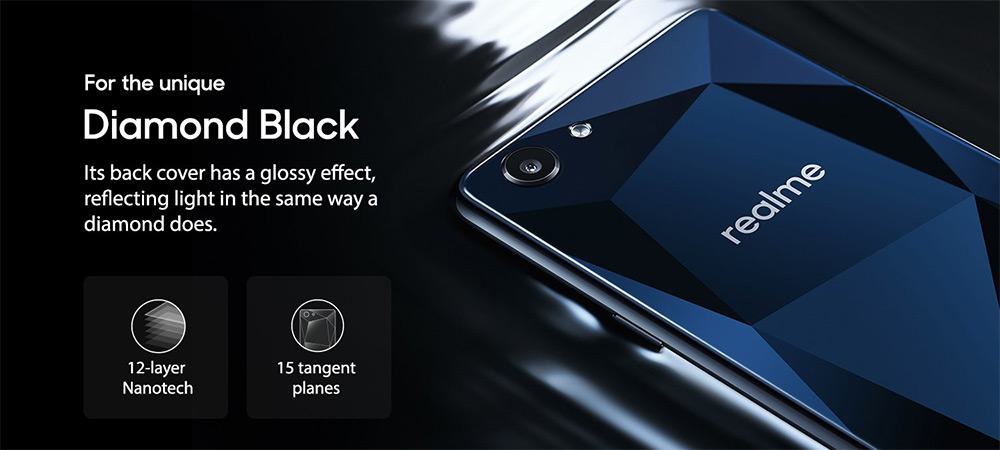 The stunning realme 1 is a sophisticated, stylish and affordable route to attain some of the best functionality in a 2018 smartphone. With the powerful MediaTek Helio P60 inside, you'll love the cutting-edge octa-core ARM Cortex-A73/A53 CPU and powerful Mali-G73 graphics performance. Its amazing multi-core AI processor that provides the grunt behind the realme 1's 'AI Shot' technology – which combines exciting photography features from Oppo such as Vivid Bokeh, AI Beauty, AR Stickers and AI scene recognition.
You'll find the quality of the realme 1 utterly top-notch—from the engaging full-screen display to the sharp 13MP rear camera and 8MP front-facing shooter. Both use MediaTek's hardware-enhanced camera tech inside, (such as its power-optimized tri-core ISP, EIS, Anti-Blooming Engine; Advanced 3A; MEMA 3DNR; Real-time HDR; PDAF) so you can capture your favorite memories and scenes with your friends and family in crisp detail, regardless of whether it's day or night. Meanwhile, adding Bokeh to pictures (depth of field effect) creates professional-looking, focus-centric portrait photos — and you can view your images on the generous, 6-inch, 18:9 ratio / full-cover display that sports vivid colors and a pin-sharp 2160 x 1080 (Full HD+) resolution.
The realme 1 offers you the exhilaration of powerful performance from its diverse mix of processing hardware (an 8-core CPU, tri-core GPU, dual core APU, triple ISP and even an ultra-low power sensor hub) and still goes all-day thanks to its large 3,410mAh battery. It delivers everything you ask of it with convenience and ease — whether you're memorializing a family get-together, taking time for work — or just enjoying chatting to others, browsing website websites and playing games. The realme 1 lets you glide through with multitasking ease.

Its large 6GB of memory and 128GB of internal storage lets you store tons of apps or games, and quickly switch among multiple tasks. The expandable microSD card option means you can even carry around all of your media wherever you go, reducing reliance on Cloud storage or streaming services.
Keeping your phone secure is an absolute must but getting access to it shouldn't be an effort either. With its facial unlock system that replaces fingerprints, the phone detects your own unique features and unlocks the phone in less than 0.1 seconds.
Manufactured using 12-layer nanotech technology and featuring 15 tangent planes to catch the eye, the realme 1 has a stunning diamond back design that clearly sets you apart from the crowd. To provide you with total peace of mind, this durable phone has been tested and re-tested to deliver the utmost in quality and dependability.
Sign up for our monthly newsletter
EXECUTIVE INSIGHTS | LATEST NEWS & EVENTS | PRODUCTS & TECHNOLOGIES