Optus, Ericsson and MediaTek successfully trial 5G NR-DC in Australia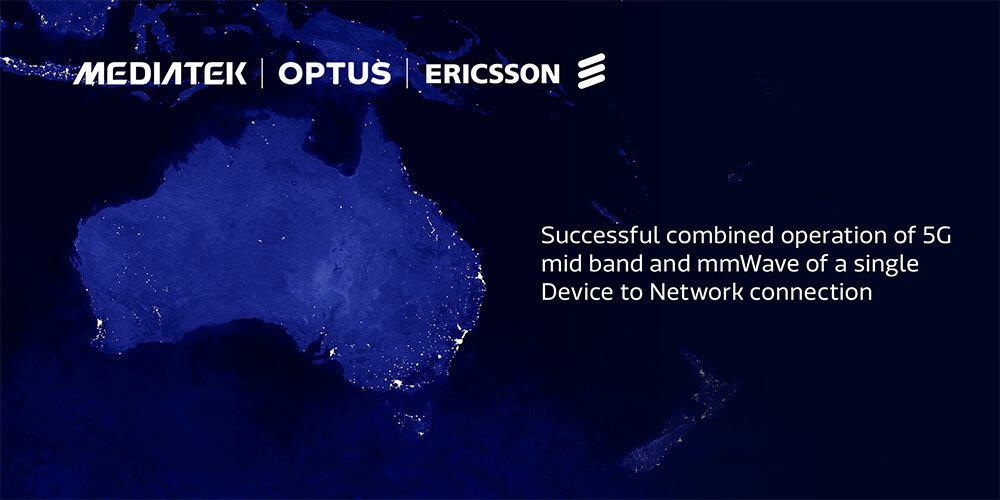 Ericsson, MediaTek and Optus have successfully completed an Australian-first 5G NR-DC (New Radio Dual Connectivity) trial by aggregating 3.5GHz mid-band with 26GHz mmWave spectrum in Optus' 5G network. Using a device featuring a MediaTek M80 5G modem and Ericsson's RAN Compute (basebands) and 5G radios, the demonstration, conducted in Sydney, highlighted the benefits of using utilising both spectrum bands simultaneously to extend the mmWave 5G coverage over a greater distance, while also increasing average and peak 5G speeds.

JS Pan, General Manager of Wireless Communication System and Partnership at MediaTek said, "MediaTek is committed to bringing advanced 5G features to as many users as possible through constant innovation to create cutting-edge technologies. This demonstration using MediaTek's M80 5G Modem, in partnership with Optus and Ericsson, is a great example of our commitment to the evolution of 5G".
Sign up for our monthly newsletter
EXECUTIVE INSIGHTS | LATEST NEWS & EVENTS | PRODUCTS & TECHNOLOGIES