Our Industry-Leading Technology Powers the Audio Devices You Love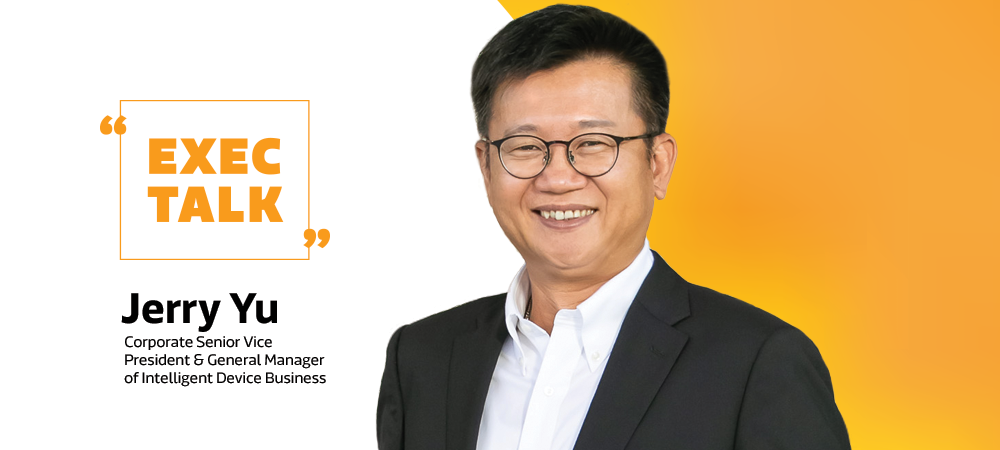 Exec Talk with Jerry Yu, Corporate Senior Vice President & General Manager of Intelligent Device Business
Audio has come a long way over the years, from the launch of the personal cassette player in the 1980s to the growth of today's smart speakers that can do it all. Consumers today have a range of choices – including smart speakers, sound bars and ear buds – to fully immerse themselves in unforgettable audio experiences powered by MediaTek and MediaTek Airoha.
From high-end, premium devices to more accessible products, our technology powers the devices you love such as Amazon Echo Show 10, Skullcandy Indy™ ANC, JBL sound bars, Lenovo Smart Display 7" with the Google Assistant, VIZIO Elevate™ 5.1.4 Home Theater Sound Bar with Dolby Atmos® and DTS:X®, JBL by Harman Link 20 Voice-Activated Portable speaker and many more.
For a seamless, immersive experience with crisp, clear sound, MediaTek and MediaTek Airoha chipsets integrate features such as:
AI engines that deliver powerful edge AI processing for natural language capabilities and other advanced features that enable devices to learn based on users' behavior.
Ultra-low power voice wake-up from standby to reduce power consumption.
Industry-leading and standardized audio codecs like Dolby and DTS for high-fidelity (hi-fi) content playback and optimum performance.
Bluetooth 5.2 and LE Audio support for more reliable connectivity and quick access to content from the cloud or edge, enabling devices to bridge the gap between hi-fi and Wi-Fi.
Support for adaptive active noise cancellation (ANC) technology which provides real-time adjustments to better block out ambient noise.
True Wireless Stereo (TWS) multi cast synchronization (MCSync) technology which allows earbuds and headphones to seamlessly switch between the left and right sides for a more balanced sound with low latency.
The flexibility to enjoy music concurrently on two TWS devices, along with the ability to have two host devices switch off streaming audio.
MediaTek's PowerAQ tool which provides an easy GUI interface for signal flow design and audio parameter tuning.
As the No. 1 chipset provider for voice assistants, MediaTek gives leading audio brands the ability to innovate and deliver products quickly and efficiently across the audio eco-system. MediaTek also gives brands the flexibility to integrate audio and voice assistant capabilities with smart cameras and displays, opening up new possibilities for smart home devices. For more on MediaTek's audio technology, read more here.
Sign up for our monthly newsletter
EXECUTIVE INSIGHTS | LATEST NEWS & EVENTS | PRODUCTS & TECHNOLOGIES