Panasonic Robot Vacuum Cleaner powered by MediaTek IoT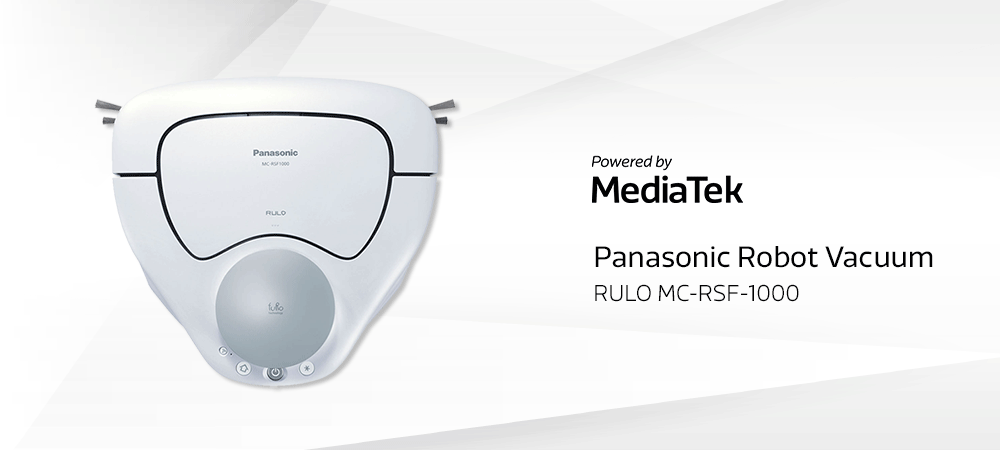 The Panasonic Robot Vacuum Cleaner, RULO MC-RSF-1000, is powered by MediaTek i300 IoT chipset platform, and is now available in Japan. This next-generation, autonomous vacuum harnesses the power of AI using the i300's capable hardware and Panasonic's own RULO AI for operational efficiency over a large maximum operating area using its numerous sensors. The triangular shape allows it to reach every corner of a room, while several robotic cleaners can also talk to each other, and it can also interact with other devices like smart speakers. Even when you're away from home, you can monitor and use it via the RULO Navi app.
The MediaTek i300B provides a power-efficient, quad-core Arm Cortex-A35 processor, integrated audio and microphone processing for voice assistant enhancements, plus numerous IO for sensors and features. Integrated Wi-Fi and Bluetooth connectivity reduces platform size and, along with its ultra-low power use, allows brands like Panasonic more design freedom.
Sign up for our monthly newsletter
EXECUTIVE INSIGHTS | LATEST NEWS & EVENTS | PRODUCTS & TECHNOLOGIES