PC Mag picks best smart-speakers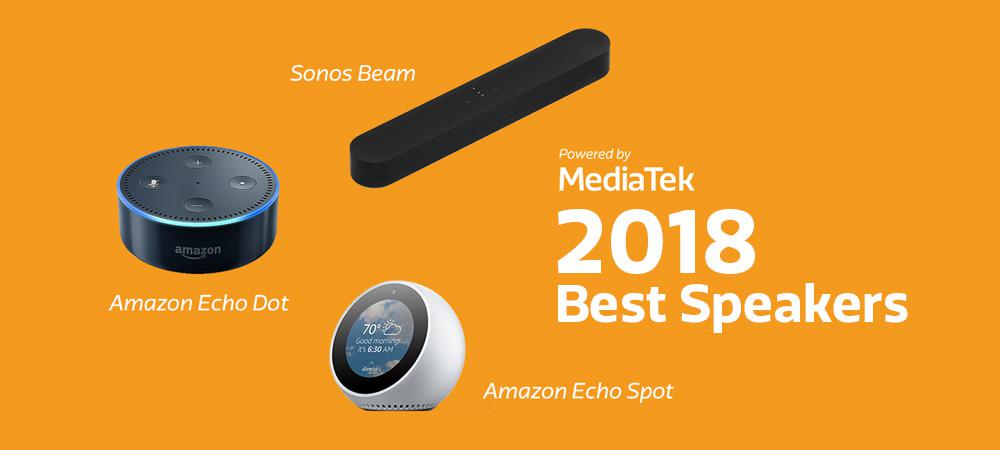 Bringing smart-speakers (or voice assistant devices) into our homes has undoubtedly made our lives easier, enabling us to easily ask for an answer to a question, to turning on the lights, set reminders or timers, make lists, link up with your smartphone to make calls, and many more things.

It's no wonder then that global smart-speaker shipments are growing extremely fast, but which are the best devices to buy? Different rooms often require different device types - screen or voice only? large or small? ..and there are many now to choose from.

PC Mag has rated the best smart-speakers of 2018 and 3 of the top 5 are powered by MediaTek! By combining the power of AI with natural voice recognition, smart-speakers with MediaTek hardware inside such as the Amazon Echo Dot, Echo Spot and Sonos Beam are quickly becoming essential items for the (smarter) home.

Sign up for our monthly newsletter
EXECUTIVE INSIGHTS | LATEST NEWS & EVENTS | PRODUCTS & TECHNOLOGIES