Six Factors To Consider When Choosing Your 2023 Education Chromebook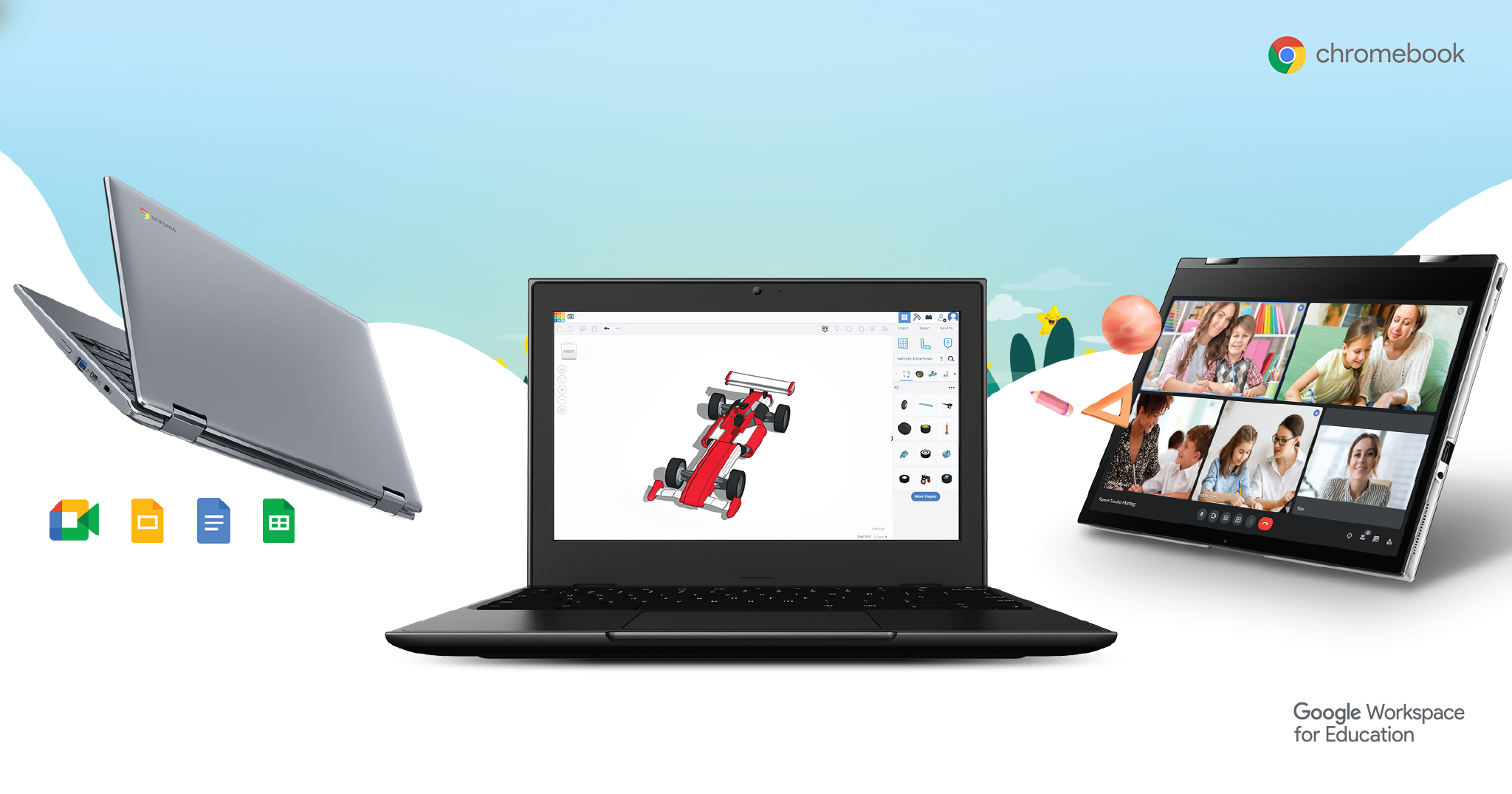 Chromebook devices are powered by processors and knowing which is used in the device you are considering is important as different processors impact the functionality of the device in different ways. Furthermore, choosing the best Chromebook devices for your school impacts the teaching and learning experiences of your teachers and students alike.
In addition to typical requirements around affordability and durability, here is a list of six critical factors to consider when choosing your Chromebook:
Battery life: Ditch the charging cables and pick devices that have the longest battery life. Chromebooks with all-day battery life provide portable computing experiences with higher engagement, collaboration, and safety. Some of the teachers we met at ISTE mentioned that they tripped over charging cables while others mentioned that they were constantly and anxiously monitoring the battery on their students' devices, so they won't shut down and interrupt the instructional flow in the classroom. Chromebooks that last for 15 hours or more provide teachers and students with a worry-free classroom, mobility in the classroom, no interrupted educational sessions, fast and easy classroom transition, no mess, stress, or tripping over a spider web of cables.
Multi-Tasking Capabilities: Chromebooks that are powered by processors that use octa-core architectures provide fast processing, a highly responsive system, enhanced multitasking, and ultra-efficient performance which results in increased productivity as students and teachers can use video conferencing, file sharing, and education apps such as Tinkercad and Minecraft simultaneously and seamlessly.
Environmental Sustainability: devices with all-day battery life and ultra-efficient performance consume less power and thus are more environmentally sustainable, this is especially important in cases of large deployment of devices. It is important to factor that into your purchase decisions as reducing our carbon footprint and saving our precious planet is a responsibility to be shared by all. Click here to learn more.
Security: Look for devices with the latest advanced security features like verified boot, virus protection, and multi-user support, to protect your school against malware and ransom attacks.
Size and weight: devices that are compact and light weight are much easier to carry by students and teachers and allow for better mobility. Chromebooks that are ultra-efficient allow for smaller batteries in their design and that results in lighter and thinner devices.
Noise & temperature levels: Chromebooks that are fan-less and silent help students concentrate, and they stay cool which allows for higher engagement and less stress.
Choosing the best education Chromebooks for your school requires choosing devices that are powered by processors that meet the above six criteria.
Sign up for our monthly newsletter
EXECUTIVE INSIGHTS | LATEST NEWS & EVENTS | PRODUCTS & TECHNOLOGIES