Smarter TVs, 8K and creating the total smart home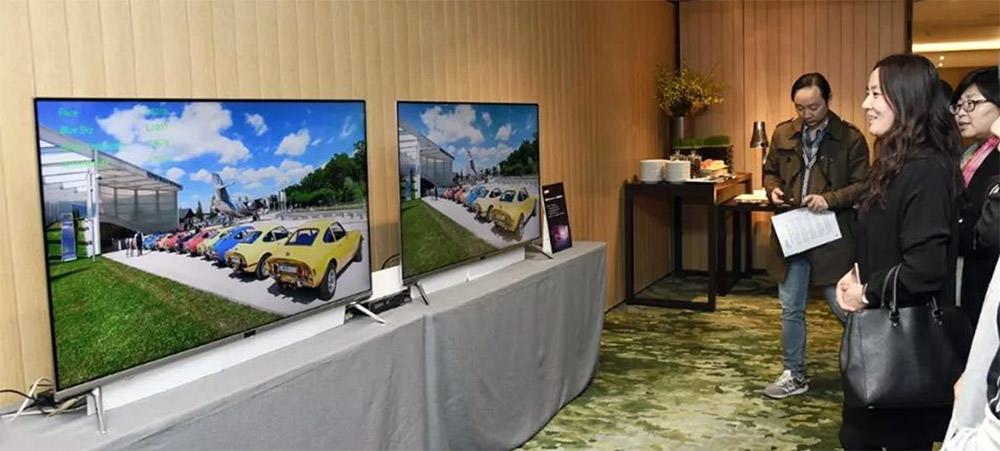 Recently, MediaTek held a get-together with media in Beijing to demonstrate its latest AI-Vision chip for Smart TVs. During the event, MediaTek's Smart Home Business Group introduced its forthcoming product roadmap, while Mike Chang, MediaTek Corporate Vice President and General Manager of the Smart Home Business Group, stated, "The smart home market is driven by Artificial Intelligence and IoT technologies. As a promoter and leader in chip supplies for the global smart TV market, we are confident that MediaTek can leverage the integration of resources after our merger of MStar Semiconductor to maintain our leading market position. We will achieve greater development in the smart home sector with the goal of furthering a great user experience."
The first commercial TV was launched 78 years ago, and since that time it has been the immovable centerpiece of home entertainment, even as its core technology has gone through huge inflection points. Today, we're putting our industry leading experience in digital imaging and AI technologies to good use, enhancing the image quality by integrating our AI technology advantages into our TV chips.
Why we're bringing AI into TVs
Traditional TV requires a remote control to change channels, adjust the volume and they often have a button for every function. However, by adding AI capability into TV chips we are bringing new user-interactive functionality such as face unlocking, environmental recognition, and natural language voice control. Working with key partners, we are designing chips and platforms that enable these technologies and more in smart TVs. For example, by saying: "I want to watch my favorite TV show," "change to channel 22," and "turn up the volume" etc, simple, natural-language operation makes life easier for everyone, young or old, or people with disabilities. Plus, you'll never have to find a lost remote control ever again!
In the near future, AI will also be able to accurately identify the tone of language and speed of speech, and even understand the semantic recognition in combination with the scenario, so a conversation with a family member won't accidentally trigger the TV to act.
MediaTek MiraVision Pro
As the biggest screen in the home, and one often used for movies or favorite shows, people care most about picture quality. MediaTek has developed AI PQ - a technology that brings a qualitative improvement to the picture quality in real-time. Your typical TV uses an image quality algorithm that uses an average value based on single user setting to derive the display output. However, considering the huge difference in color-rich cartoons to fast-action sports or moody dramas, this means a single display setting is unoptimal for all scenarios.
With a built-in edge-AI processor (the APU, or 'AI Processing Unit') MediaTek's latest smart TV chips use real-time machine learning analysis to identify what's being shown and features within the scenes, such as faces, buildings, and landscapes and intelligently best match the display parameters to give the best results.
As impressive as that sounds, this is only the tip of the iceberg of MediaTek MiraVision Pro capabilities. It also intelligently adjustments for color saturation, brightness, resolution and framerate, and can preserved details by eliminating color banding artifacts due to stream compression.
The result is realistic, clear details and full color that provides the very best visual experience from any source media.
The 8K Revolution
8K TVs have started to trickle into the market, and the processing requirements for them increase in proportion to the resolution explosion: Like the jump from Full HD to 4K, 8K is four-times the pixel count of 4K displays, so they need the highest ever performance chips behind them. MediaTek is reading new products to meet this market, with its 8K Smart TV chip launches due in the second half of 2019.
Creating ubiquity between Smart TVs and the Smart Home
Connecting Smart Home appliances across platforms is a fundamental part of our NeuroPilot initiative. In the future, we envision a smart TV can also link with other in-home devices and to become the universal UI for the whole family.
The era of the total smart home is coming! You could tell your TV your daily to-do list and it can help plan your travel itinerary. When you step out the door an autonomous car will take you to your destination(s) according to that planned itinerary. Meanwhile, smart appliances, powered by MediaTek's rich IoT chipset platforms, know when you leave the house and began their cleaning routine. In all, the aim is to make life easier.
Sign up for our monthly newsletter
EXECUTIVE INSIGHTS | LATEST NEWS & EVENTS | PRODUCTS & TECHNOLOGIES