Survey Says: Consumers Expect Dual Cameras, AI and More Smartphone Features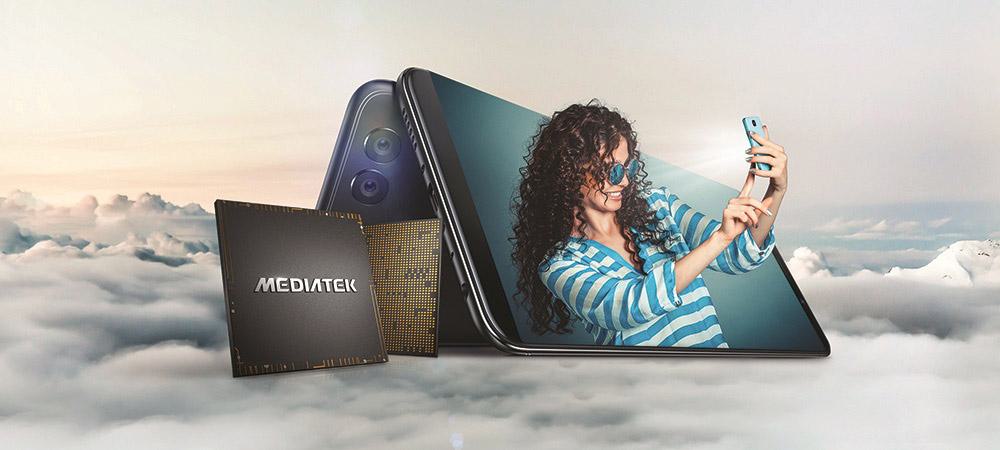 From millennials posting selfies on Instagram to grandparents taking pictures of their grandchildren's every milestone, smartphones are becoming more important than ever to capture fleeting moments in life. As a result, consumers expect more from their smartphones.
So what features do consumers think are most important when scouting for their next phone? To find out, MediaTek partnered with Qualtrics to conduct a smartphone and camera survey to better understand usage, behaviors and perceptions of smartphones among U.S. consumers across different demographics. View the full infographic, or read below about some of our findings:
AI is the Future
Portrait mode first came to flagship smartphones a few years ago as a way to reproduce the high quality close-up photos that DSLR cameras capture. Since then, the feature has become a staple of mid-range smartphones as consumers enjoy portrait mode to give their photos that much-needed professional touch. According to our survey, respondents use portrait mode 42 percent of the time, reflecting the growing popularity of this feature.
The results also show AI-driven features like augmented reality (AR) stickers and face beautification are used regularly, particularly by younger consumers, to enhance photos and videos.
AR stickers are used nearly 30 percent of the time by respondents ages 18-44, more than twice as much as respondents ages 45-54 (13 percent) and more than five times as much as respondents ages 55+ (six percent).
Respondents ages 25-44 said they use face beautification more than a third of the time (34.5 percent). They take photos, more than twice as much as respondents ages 45-55+ (15.5 percent).
It's clear that "the future of smartphone cameras is AI," as JC Torres at SlashGear wrote. AI has become a standard feature on mid-market smartphones, no longer just reserved for premium devices. With the popularity of AI-powered features, it's become even more important for device makers to use chipsets designed to deliver the high performance needed for AI applications while still being extremely power-efficient.
Camera Features Ranked
We know smartphone cameras are important, but which features came out on top? For most respondents, instant focus ranked as the most important camera feature for phones, showcasing how important it is for smartphone users to be able to quickly snap high-quality photos.
Interestingly, respondents ages 18-24 ranked dual-cameras as the most important camera feature for smartphones. Dual-cameras have become more accessible in phones across a variety of price points, bringing users cool features like portrait mode, better zoom and a larger field of view. HDR averaged as the second most important smartphone feature across age groups, underscoring how users expect their smartphones to take bright and crisp photos that will stand out.
Selfie Mania
The most popular camera features reflect how different consumers are taking advantage of their smartphones. When we asked what users take photos of most frequently, respondents ages 25-55+ said they take family photos the most often. By comparison, respondents ages 18-24 admitted to taking selfies the most often, an average of 14.4 days per month. Compare that to respondents ages 55+ who said they take selfies the least often, only 2.9 days per month. The popularity of selfies for younger smartphone users reflects the growing trend of mid-market devices designed with selfies in mind, featuring a supercharged front-facing camera for flawless selfies.
Regardless of what type of photography users enjoy most, device makers need to offer high resolution cameras with a variety of features to get consumers' attention. Our survey found that smartphone users ages 18-44 take photos on their phone an average of 20 days per month, while smartphone users ages 45-55+ take photos an average of 13 days per month, so taking high quality snapshots is important to everyone.
Reliability is Key
Beyond the hype for the most in-demand camera features, the best phone you can have is a phone that you can depend on. Battery life was ranked overall as the most important feature for smartphones, showing the importance of power-efficient devices that enable consumers to enjoy their devices for longer in-between charges. Memory space was ranked as the second most important feature, followed by screen quality, processing power and camera resolution.
Respondents ages 45-55+ placed a greater emphasis on a smartphone's carrier, while respondents ages 18-44 ranked phone carrier as being one of the least important aspects of a smartphone. However users get connected, whether it's through their 4G LTE connection or readily accessible Wi-Fi, robust connectivity is a critical feature for all smartphones so consumers can do more, share more and connect more.
Can you guess what smartphone activity consumers do most? Our survey found that checking emails ranked as the most popular smartphone activity, with respondents saying they checked their emails an average of 26.3 days per month. With quick speeds and global connectivity, you can be productive no matter where you are.
The New Premium
With the rise of high performance and power-efficient chipsets like MediaTek's Helio series, we're seeing the market's definition of "premium" has changed. Around the globe, consumers are enjoying New Premium devices that pack the latest features at an affordable price. Dual cameras and AI capabilities have become standard for mid-range devices, enabling consumers to take their photography to the next level.
We're committed to our mission to make great technology accessible to everyone, and look forward to seeing more innovative devices powered by MediaTek changing everything about smartphone photography.
Sign up for our monthly newsletter
EXECUTIVE INSIGHTS | LATEST NEWS & EVENTS | PRODUCTS & TECHNOLOGIES