TAS 2.0: The Smarter, Safer Antenna with Hours More Talk Time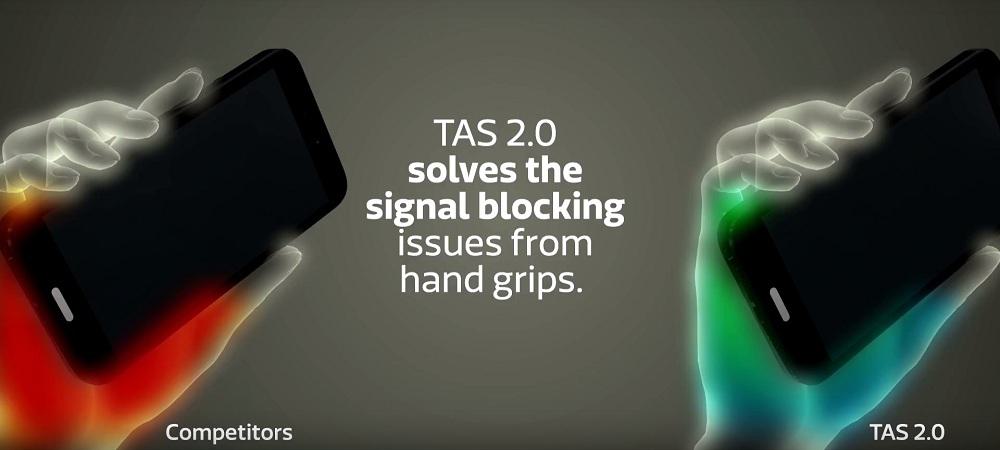 At last—the seamless, high-quality, reliable signal you need to really enjoy the benefits of uninterrupted VoLTE calls and fast data on your smartphone. Now MediaTek has solved common antenna headaches that got in your way, freeing you to hold a phone in any way without lowering signal strength. Meet TAS 2 (Transmitting Antenna Switching), the latest advance in smartphone connectivity performance.

At MediaTek, we listen to users, who told us that unreliable connections and dropped calls are major usability issues. We responded with breakthrough antenna technology that goes above and beyond to solve signal blocking and deliver strong, safe, and reliable throughput plus longer battery life.
Would you enjoy three more hours of talk time? How about ten hours?
TAS 2.0 gives you three hours more talk time over the previous version—and nearly ten more hours over non-TAS solutions. That's why power efficiency is the hallmark of MediaTek products.
Now available on the MediaTek Helio series, TAS 2.0 was an instant hit for the new P60 at MWC18. The big advance is seamless auto-switching between two main physical antennas that cover three corners of a device. So there's no signal blocking caused by holding the phone in any position.
Whether you're browsing, talking, or gaming, and however you hold your phone, TAS 2.0 keeps a consistent data throughput. This translates to faster data connection and transmission, lower power consumption, and better call reliability. You have optimal connectivity and throughput for clear, uninterrupted communications.
Safety is our major priority. That's why TAS 2.0 is 75 percent safer than the previous version. The antenna operates further from your head, and the automatic switching takes place at the bottom of the device. Specific absorption rate is even five times lower than the FCC requirement!
TAS 2.0 propels the smartphone antenna to a whole new level of reliability, power-saving, and safety, with exceptional quality and throughput, hour after hour. Watch this video to learn more.
Sign up for our monthly newsletter
EXECUTIVE INSIGHTS | LATEST NEWS & EVENTS | PRODUCTS & TECHNOLOGIES