The 5G era races toward its debut, bringing remarkable opportunities and innovations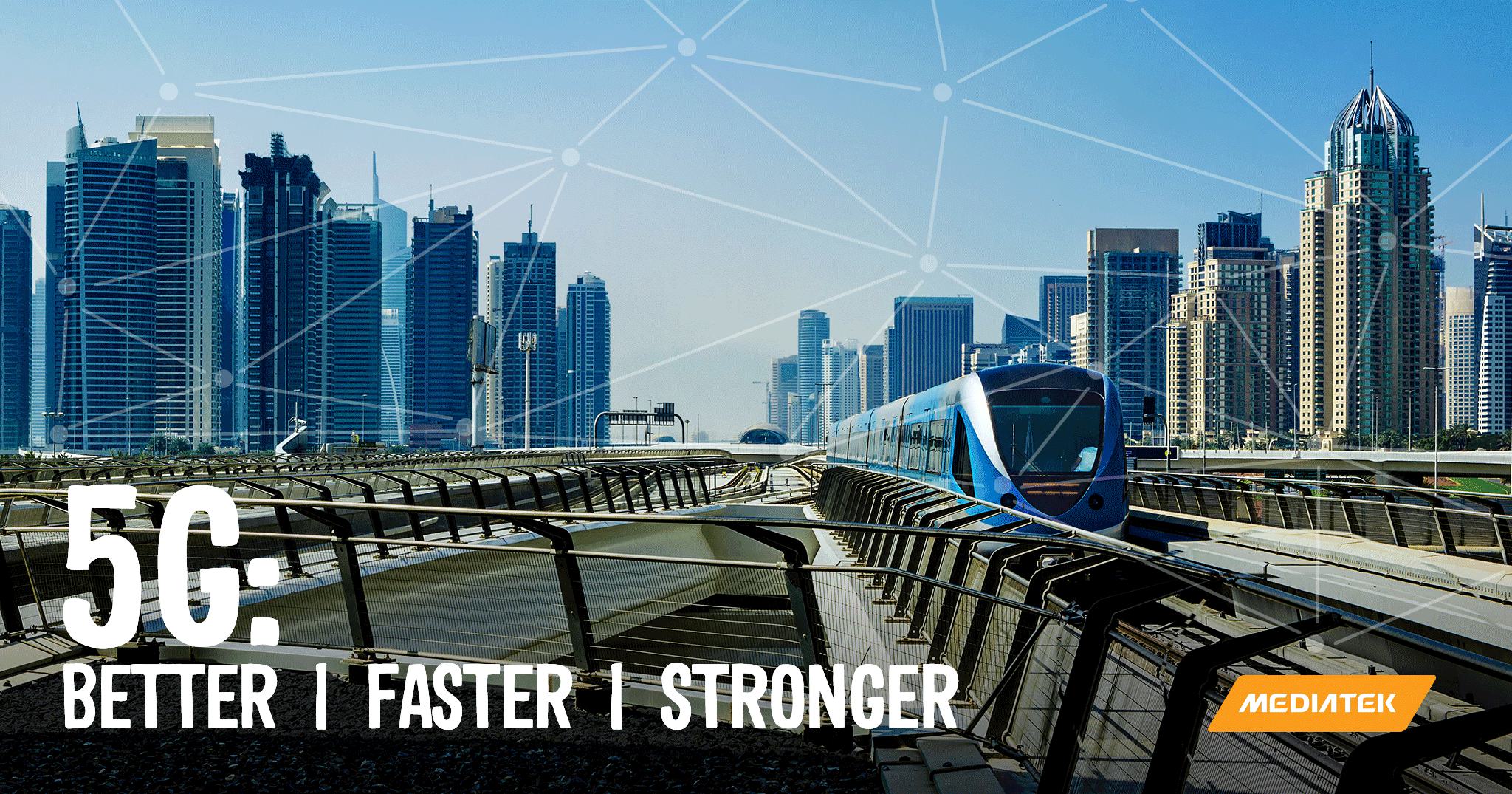 Get ready, get set—and go! for the smart devices of tomorrow that will soar in on the winds of the 5G era. Gigabit connectivity, reduced latency, and increased coverage efficiency will swiftly propel mobile carriers and smart device manufacturers into next-generation connected devices. Watch for the first waves of 5G connected devices coming online in the next few years. Developing markets—where smart devices are the main bridges to the online world—will generate dynamic growth, productivity, and innovation.

In anticipation, MediaTek and Taiwan's Industrial Technology Research Institute (ITRI) will debut the world's first LWA (LTE / Wi-Fi Link Aggregation) prototype system, supporting 5G commercialization by 2020. ITRI, one of the world's largest R&D organizations, is funded by the Taiwan government.
To master the challenges of high-frequency transmission before 2020, LWA technology will improve network bandwidth in the 38/39 GHz millimeter range. Plus, Multi-User Superposition Transmission (MUST) technology for 5G base stations will help build Taiwan's telecommunications ecosystem. Already, functional testing and performance measurements of MUST on MediaTek's handsets within the 4G spectrum show an improvement in network efficiency of up to 40 percent under ordinary circumstances. Now, the world's first LWA system has demonstrated network access speeds of up to 700 Mbps.
With a major advance in multi-user interference cancellation in mobile phone equipment, MediaTek and ITRI lay a solid groundwork for commercial 5G systems in a wireless environment. Not only that, the new technology will reduce operating and construction costs for service providers. The capability of allowing mobile handsets to use both LTE and LTE Wi-Fi transmission data will enhance network transmission bandwidth and efficiency. The stage is set for connectivity that was once undreamed of—and best of all, it will be available everywhere, to everyone.
Learn all about 5G technologies in our latest whitepaper: 5G New Radio - A New Era for Enhanced Mobile Broadband.

Sign up for our monthly newsletter
EXECUTIVE INSIGHTS | LATEST NEWS & EVENTS | PRODUCTS & TECHNOLOGIES