The Next Chapter of Wireless Connectivity: Wi-Fi 7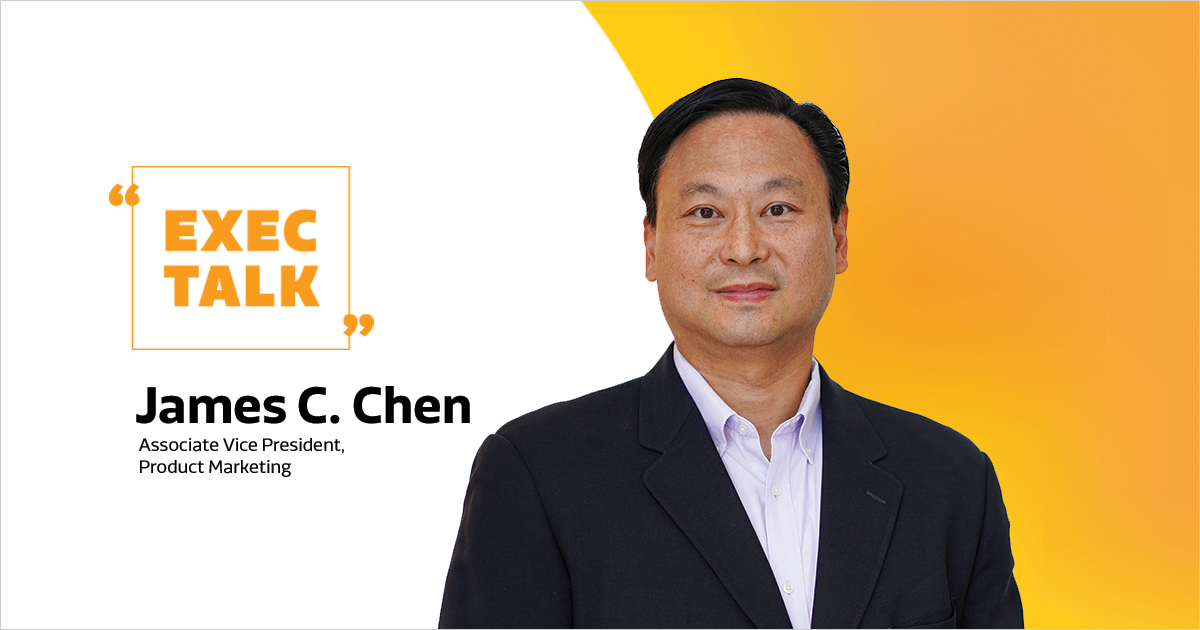 Exec Talk with James C. Chen, Ph.D, Associate Vice President, Product Marketing
As Wi-Fi 6 and Wi-Fi 6E have entered the mainstream market, you might have heard about Wi-Fi 7, the next generation of connectivity. It's hard to believe we're already talking about Wi-Fi 7 when Wi-Fi 6 products only hit the market a few years ago. However, rising bandwidth demands are driving the need for even faster connectivity for home, office and industrial networks. It's not just about having faster connectivity speeds when you're streaming a movie or video conferencing, although that's certainly important; Wi-Fi 7 promises to provide, for the first time, a replacement for wireline networks, lower latency (i.e. no lag) transmissions, as well as more robust operation in crowded environments. These new capabilities open doors for all sorts of new applications as well as make existing ones even more high quality.
Wi-Fi 7 is a completely new standard – unlike Wi-Fi 6E which was an extension of Wi-Fi 6 – designed for the requirements of today's as well as tomorrow's cutting-edge applications. Wi-Fi 7 offers these new capabilities in all the available spectrum for Wi-Fi, including 2.4GHz, 5GHz and 6GHz, to deliver faster and more reliable connectivity. So how much faster is Wi-Fi 7? Wi-Fi 7 can deliver 2.4X faster speeds than Wi-Fi 6 – even with the same number of antennas – since Wi-Fi 7 can utilize 320MHz channels and support 4K quadrature amplitude modulation (QAM) technology. Essentially, QAM technology dictates how digital information transmitted onto analog radio frequencies. While Wi-Fi 6/6E only supports 1024-QAM, Wi-Fi 7 can support up to 4096-QAM.
Wi-Fi 7 will mark the first time that Wi-Fi can be a true wireline/Gigabit Ethernet replacement for super high-bandwidth applications. This is important not only in the enterprise or industrial sectors where it can be difficult and cost-intensive to deliver Ethernet to every person or machine, but also can have transformative effect on making sure every nook and cranny of our homes support gigabit speeds, given that most homes are not wired with Ethernet. This new Wi-Fi 7 capability makes it possible for everyone to experience ultra-fast and reliable connectivity as we adjust to hybrid lifestyles and the "new normal," along with factories and other industrial environments using Wi-Fi 7 to power the next generation of robots, drones and other machines with powerful AI and ML capabilities.
Wi-Fi 7 also incorporates new features such as multi-link operation (MLO) technology, which reduces latency and delivers more reliable connectivity by aggregating multiple channels on different frequency bands at the same time. This allows network traffic to flow seamlessly even if there is interference or congestion on the bands. Gone are the days when video and audio are not in sync regardless if you are on an important conference call or engaged in a glorious multiplayer gaming session!
Additionally, Wi-Fi 7 integrates multi-user resource unit (MRU) feature for enhanced interference avoidance and mitigation. MRU allows Wi-Fi 7 networks to provide more speeds by selectively "puncturing" out parts of the transmissions that overlap with others. This can happen when you live in a multi-dwelling unit (MDU) or in spaces where there are overlapping networks as in enterprise and industrial environments.
MediaTek is one of the first adopters of Wi-Fi 7 technology and is showcasing the world's first live demos of Wi-Fi 7 technology. These demos demonstrate MediaTek's multi-link operation (MLO) technology and how MediaTek's Wi-Fi 7 Filogic technology can achieve the maximum speed defined by IEEE 802.11be.
Products with Wi-Fi 7 are expected to be rolled out starting in 2023, so stay tuned! To learn about MediaTek's Filogic portfolio of connectivity products, please visit here.
Sign up for our monthly newsletter
EXECUTIVE INSIGHTS | LATEST NEWS & EVENTS | PRODUCTS & TECHNOLOGIES