The Zanco tiny t1 is the World's Smallest, Fully Functional Phone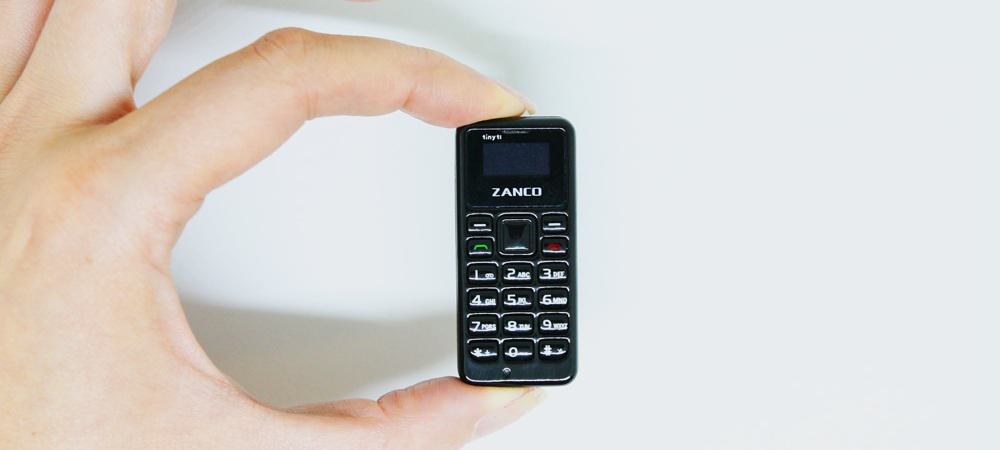 The tiny t1 takes smart & small mobile phones to a whole new level. It may look like a cute toy, but this is a fully functional, talk and text mobile phone that's smaller than your thumb (46.7mm x 21mm x 12mm) and lighter than a coin (13 grams).
It's a novelty gadget that people can't wait to get their hands on. But it's full of practical reasons too: it's an ideal backup or emergency phone to keep you connected. Store in bag, pocket or glove compartment. It's perfect for joggers, runners, walkers, cyclists and extreme sports enthusiasts—or for a night on the town when you don't want to be weighed down. For neighbourhood walks or overseas travel, it goes where you go.
The versatile Zanco tiny t1 is powered by the power efficient MediaTek MT6261D - a super-tiny, highly integrated mobile phone chip that works with any 2G cellular network (Vodafone will continue its 2G service in UK and Europe until at least 2025). Change the nano SIM card anytime and select from two band frequencies—850/1900 and 900/1800 according to your country's network.
There's a 12.5mm (0.49-inch) OLED screen and the battery has 3 days standby with 180 minutes talk time. Like any phone, it has a fully functional keyboard, a speaker, a microphone, and a micro USB charging port.
Want to learn more? Visit www.worldssmallestphone.com
Sign up for our monthly newsletter
EXECUTIVE INSIGHTS | LATEST NEWS & EVENTS | PRODUCTS & TECHNOLOGIES