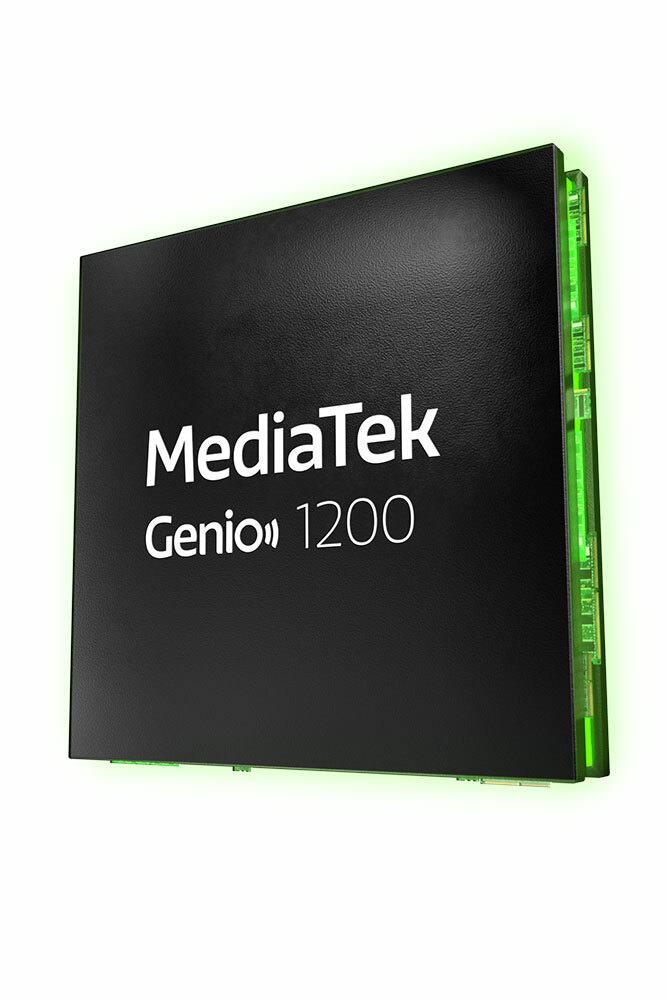 Top 8 features of the MediaTek Genio 1200 flagship IoT platform
Designed for demanding AI and performance-centric IoT applications, the MediaTek Genio 1200 is a premium IoT SoC that's ideal for advanced smart home appliances, Human Machine Interface (HMI) devices, 4K/mMulti-display audio/video applications, industrial IoT, robotics and much more that requires high-performance edge compute.

Here are its best features:
1. Powerful performance
The octa-core CPU includes four premium Arm Cortex-A78 processors with clock speeds up to 2.2GHz. 3D graphics is powered by a 5-core Arm Mali-G57 graphics engine, while super-fast LPDDR4X memory ensures there's plenty of data streaming performance for even the most demanding tasks.
For devices that require sound and microphone processing, a dedicated audio DSP is also available for highly responsive, low-power processing.
2. Flexible AI + SDK
It wouldn't be an IoT platform without in-chip AI! The Genio 1200 provides a highly capable dual-core AI processor can assist in a wide variety of sensor processing tasks to accelerate edge compute speed.

Device makers can easily use MediaTek's NeuroPilot SDK to build their AI-applications, using any of the CPU, GPU or AI processors inside the chip.

3. Great for Premium, Interactive Display Devices
With support for up to two 4K displays, HDMI input and 4K video decoding including the latest AV1 codec standard, the Genio 1200 is ideal for user interface-centric devices (HMI) with rich UIs, such as premium smart home appliances, industrial IoT interfaces, 4K advertising, information and interactive terminals, and much more.
4. CV at Very High Resolutions
Device makers can differentiate next-gen CV designs with support for a very high resolution camera up to 48MP (30fps ZSL), or dual 16MP cameras. Combined with the AI-camera post-processing, video capture even in low-light scenarios can be bright and detailed.
5. Choice of OS
Application developers can opt to use either Android, Yocto Linux or Ubuntu OS' depending on their preferred environment.
6. High-Speed Connectivity Options
Inbuilt gigabit Ethernet provides a high-speed connection with affordable cabling and long range, while those that require wireless can add either gigabit-class Wi-Fi 6 or even 5G connectivity, allowing more versatility in device placement while still maintaining high-speed internet connections.
7. Rich IO
Device makers can extend the Genio 1200 platform with add-in technologies via PCIe 2.0/3.0 and USB 2.0/3.1 interfaces.
8. Exceptional Power-efficiency
Using the advanced TSMC N6 (6nm-class) production process means the Genio 1200 is exceptionally light on power, allowing device makers to minimize their BOM costs, design using IPxx fanless enclosures, or even off-grid power solutions: uncapping new opportunities.
Sign up for our monthly newsletter
EXECUTIVE INSIGHTS | LATEST NEWS & EVENTS | PRODUCTS & TECHNOLOGIES