Top 5 features of the Pentonic 700 for premium 4K smart TVs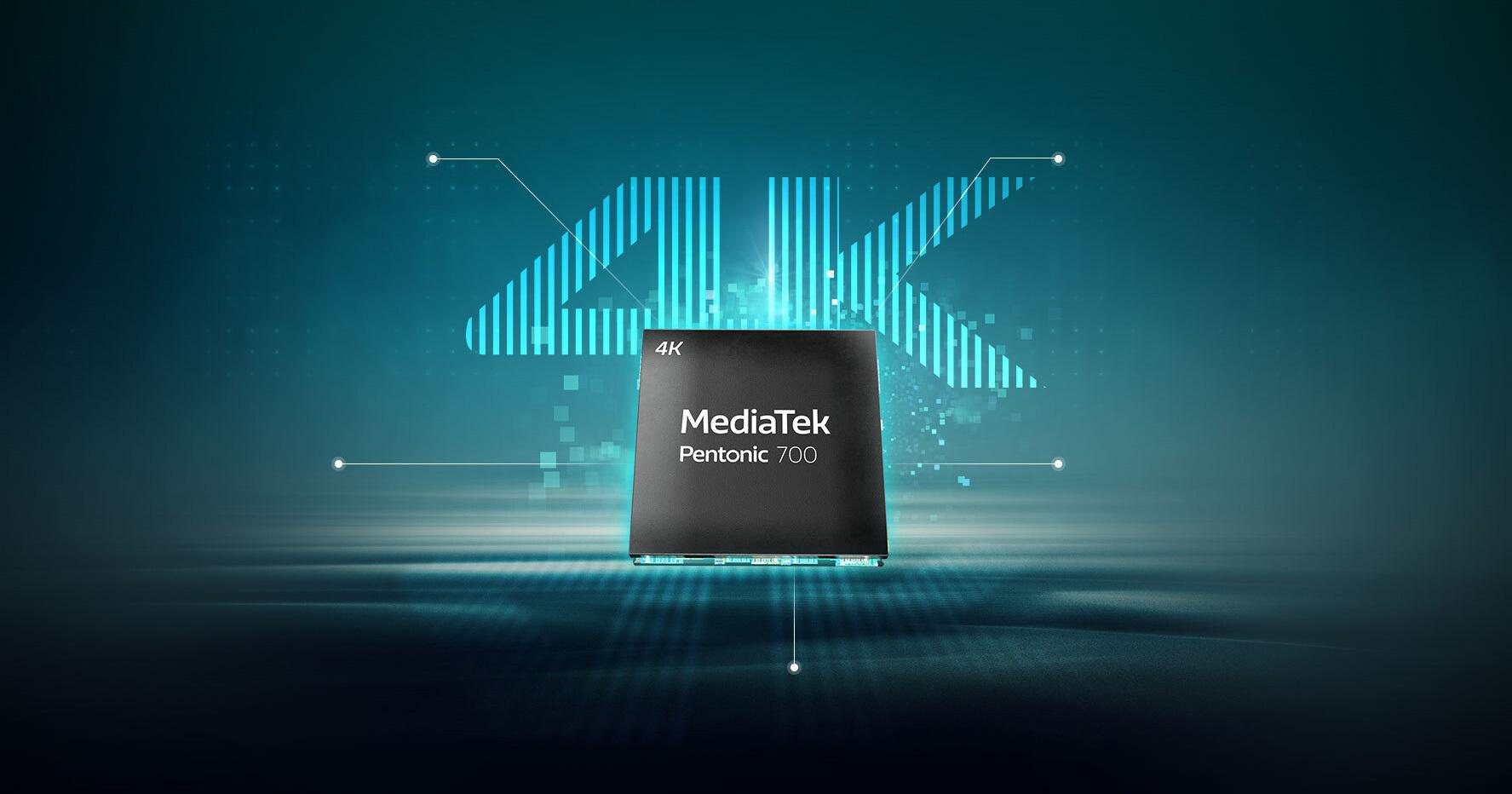 Introducing the MediaTek Pentonic 700 chipset for premium 120Hz 4K Smart TVs. The latest Pentonic chipset combines industry-leading image enhancements with gaming optimizations for incredible streaming gaming experiences. Pentonic 700 lets global TV brands elevate the all-around viewing experience for consumers with AI-powered picture quality enhancements, support for Dolby Vision IQ with Precision Detail, integrated 4K120 Motion Estimate and Motion Compensation (MEMC), and gaming optimizations. Here's the top 5 reasons you should look out for one when buying your next TV:

1) Powerful AI image enhancements
A MediaTek-designed AI processor is integrated into the chip. Combined with AI image processing technologies, it creates real-time enhancements for all media that's also exceptionally power-efficient.
AI-Super Resolution 2.0 with edge smoothing and




detail reconstruction

AI-Picture Quality Scene Recognition 2.0

AI-Picture Quality Object Recognition 2.5 with




depth enhancement
2) Ready for premium Entertainment
Get ready for premium Dolby experiences with support for its latest standards. The Pentonic 700 includes hardware video decoding and global demod that ensures no-limits to broadcast and streaming media.
Up to 4K 120Hz HDR displays for media
Dolby Vision IQ with Precision Detail
Dolby Atmos
Hardware video decoding engine that supports HEVC, AV1, AVS3 & even the latest VVC
Full Region Demod
3) Incredible Gaming
Smart TV brands can target new audiences with tailored designs expressly for big screen console, PC, or Cloud gaming.
Up to 4K144 VRR display support
Gaming with Dolby Vision/HDR10/HDR10+

4) Watch Party, Group Call, Business Showcase
The Pentonic 700 can stream and showcase a 'display wall' of content windows (PbP/PiP) in a single view, giving the user flexibility on sizes and transitions.
Stream multiple sports at once, or multiple angles of one event
Watch together with family and friends on a video call
Enhance meeting rooms and conferences with more detail
Showcase several sources of streaming news and info in offices
5) Super-Fast Wireless Connectivity
Smart TV brands can choose from several MediaTek Filogic Wi-Fi connectivity options, enabling the fastest wireless network access.
Super-speed Wi-Fi 6/6E today, and ready for when Wi-Fi 7 is available soon
Far-reaching and fast Bluetooth 5
Wi-Fi & Bluetooth with coexistence tech ensures everything works together seamlessly
Sign up for our monthly newsletter
EXECUTIVE INSIGHTS | LATEST NEWS & EVENTS | PRODUCTS & TECHNOLOGIES