Top 6 features of the Dimensity 6100+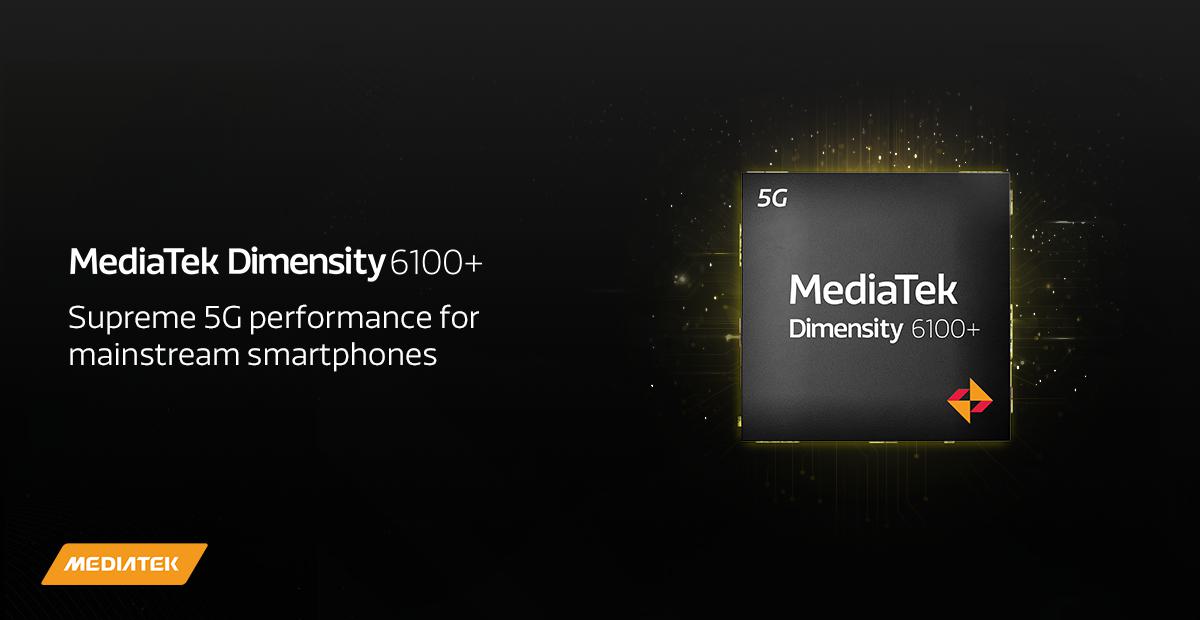 Introducing the new MediaTek Dimensity 6100+ for mainstream 5G devices. Designed to make advanced connectivity more accessible while enhancing key aspects, the Dimensity 6100+ delivers exceptional power efficiency, vivid displays, great gaming experiences, AI-powered camera technologies, and fast and reliable 5G connectivity.

1. 5G that's great for traveling.
If you frequently travel on subways, high-speed rail, or use long road tunnels and underground areas where you live, the 5G modem in the Dimensity 6100+ can recognize these situations and adjust the way it works to provide up to 20% more effective downlink speeds compared to other chips.

2. Future proof 5G
The Dimensity 6100+ supports the latest 5G features (dual, low-band ENDC and 8-layer DL MIMO), which are now required by many major global cellular operators, putting it ahead of competitor chips in this class.

3. Faster downloads for mainstream smartphones
Most mainstream 5G smartphones can only connect at speeds up to 2.7Gbps, but the Dimensity 6100+ can reach 3.3Gbps, thanks to its ability to address 40% more cellular bandwidth. In addition, 2CC carrier aggregation can mix mid and low bands, providing users with greater reach and more coverage in 5G connection areas.
4. Billion-color displays
With its full HDR chip-to-display pipeline, smartphone makers can build devices that show up to a billion colors, ensuring photos and videos are more lifelike and natural, while movies and TV shows shot in HDR appear as they were meant to be experienced.
5. 108MP AI camera
Capture highly detailed photos using premium-sized camera sensors. The Dimensity 6100+ provides an advanced imaging processor with noise reduction technologies that ensure low-light and nighttime captures are always clear and sharp. Hardware-accelerated depth perception makes fast work of adding background blur to portrait shots. Meanwhile, smartphone designers can embrace AI-camera enhancements such as AI-color, giving users a new sense of fun and style in their photos.
6. HyperEngine gaming ready
The Dimensity 6100+ is great for users who enjoy a splash of gaming. Two high-performance cores in the octa-core CPU with speeds up to 2.2 GHz, its dual-core GPU, and MediaTek HyperEngine 3.0 lite gaming technologies ensure the smartphone is ready to play your favorite titles. HyperEngine's networking enhancements mean a faster network response and more reliable connectivity to ensure you always stay connected during the match.

Sign up for our monthly newsletter
EXECUTIVE INSIGHTS | LATEST NEWS & EVENTS | PRODUCTS & TECHNOLOGIES