Top 7 features of the MediaTek Filigic 630 - new chip for Wi-Fi 6E devices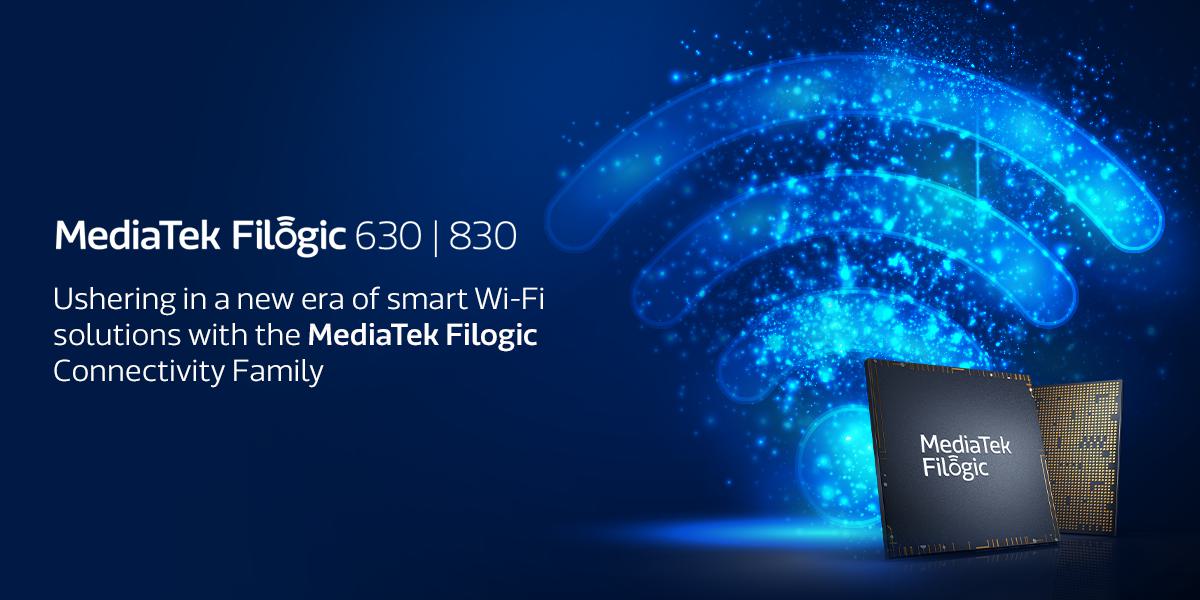 In January 2021, MediaTek was selected to be on the test bed for Wi-Fi 6E, the latest certification from Wi-Fi Alliance® for Wi-Fi CERTIFIED 6™ devices with 6GHz support. The MediaTek Filogic 630 is our latest a Wi-Fi 6/6E NIC solution with dual-band, dual concurrent connectivity, and MediaTek has worked closely with the Wi-Fi Alliance to ensure it supports all Wi-Fi Alliance Wi-Fi 6 Release 2 features.

Here are the Filogic 630's top 7 features:

1) Dual-band, dual-concurrent 2.4GHz plus 5GHz or 6GHz for up to 3Gbps performance - multi-gig speeds from a single, highly integrated wireless NIC platform.

2) The chispet uses internal front-end modules (iFEMs) which provide equivalent or better range, better power efficiency and smaller platform size than competing 2T2R solutions with external FEMs.

3) A separate, dedicated antenna can be used for zero-wait DFS and/or MRC (up to 1024-QAM) for extra downlink (Rx) performance.

4) The Filogic 630 can be combined with the new Filogic 830 as a powerful tri-band connectivity solutions for broadband gateways, enterprise access points, retail routers and mesh networking with extreme 7.8Gbps downlink speeds and capacity.

5) A dedicated energy management engine, and hardware-based Wi-Fi offload engine alleviates the router AP from Wi-Fi connection-related processing, improving whole platform energy efficiency and performance.

6) In an AP mode it can connect up to two dozen (24) users, with MU-MIMO clients, handle 512 MAC entries and 16 MBSSID - heavy user environments are no sweat!

7) Wi-Fi 6E offers a number of advantages over previous Wi-Fi generations, including lower latency and additional capacity and speed. The Filogic 630 enables devices to use 160 MHz wide channels and uncongested bandwidth in 6GHz to deliver multi-gigabit, low latency Wi-Fi, providing reliable connectivity for applications like streaming, gaming, AR/VR and more.

Learn more about MediaTek's Filogic Wi-Fi 6/6E series >

Sign up for our monthly newsletter
EXECUTIVE INSIGHTS | LATEST NEWS & EVENTS | PRODUCTS & TECHNOLOGIES