Top IoT design challenges of Industry 5.0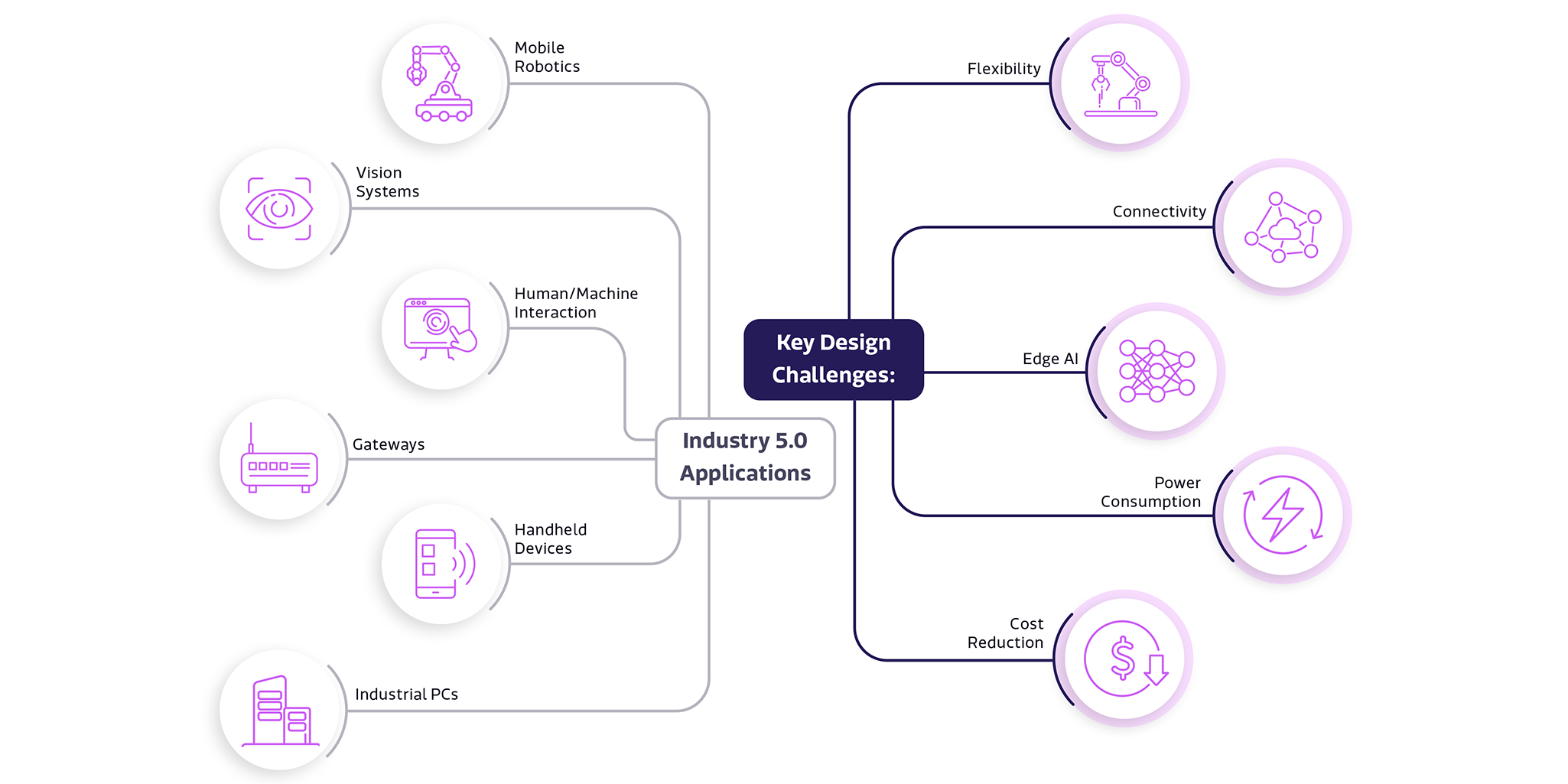 Industry 5.0 empowers human-machine interaction with connected, resilient, and sustainable IoT systems.
The goal: go beyond the process optimization of Industry 4.0 to enhance net benefits for humans and society with robots that empower workers, enable mass personalization and support environmental sustainability.
This revolution of human/machine interaction and machine-driven intelligence requires advanced capabilities, primarily at the edge. To achieve the society-shifting goals of Industry 5.0, IoT product developers are challenged to improve flexibility, strengthen connectivity, and enhance interactivity with intelligent voice and vision systems. On top of these technical requirements, designs need to be both cost and energy efficient.
So then, how do you design energy-efficient and cost-effective products for demanding use cases that require heavy IO and reliable edge AI processing?

Read our latest infographic to discover how MediaTek Genio can help >
Sign up for our monthly newsletter
EXECUTIVE INSIGHTS | LATEST NEWS & EVENTS | PRODUCTS & TECHNOLOGIES