VIA VAB-950 SBC features MediaTek i500 SoC for IoT Applications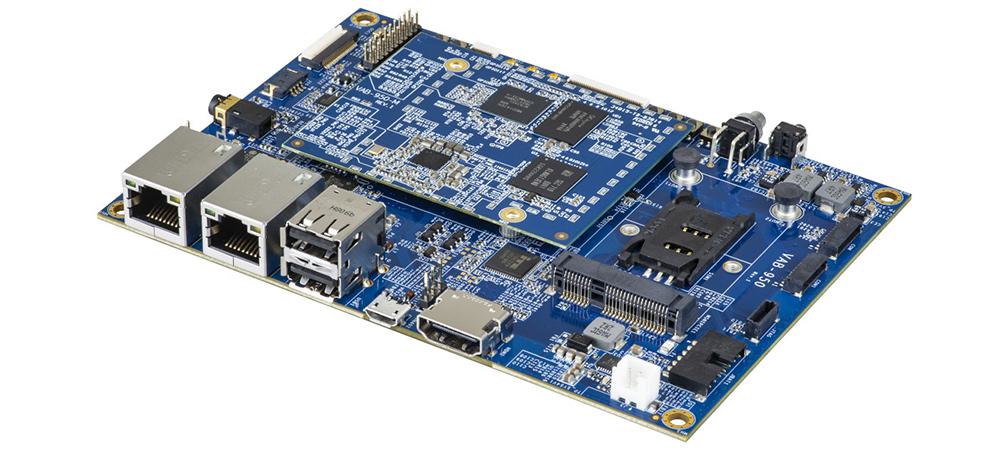 The new VIA VAB-950 is powered by the MediaTek i500. This SBC is designed for IoT application development for home, commercial, industrial, and educational products, including AI-camera applications such as facial recognition, object identification, voice recognition, scene analysis, OCR and much more.

Equipped with the MediaTek i500 SoC, this octa-core processor features four powerful Arm Cortex-A73 'big' cores up to 2GHz, an Arm Mali-G72-class GPU up to 800MHz, and an integrated AI processor, offering powerful potential for a wide variety of applications.

The VAB-950 includes up to 4GB LPDDR4, 16GB flash storage, HDMI out, dual Fast Ethernet, dual-band Wi-Fi 5, Bluetooth 5.0, and even support for 4G LTE connectivity via mPCIe module. Multimedia capabilities include hardware-accelerated HEVC/H.264 Full HD video decoding and support for MIPI displays and cameras. The VAB-950 supports both Android 10 and Yocto 2.6 Linux BSP's.

Sign up for our monthly newsletter
EXECUTIVE INSIGHTS | LATEST NEWS & EVENTS | PRODUCTS & TECHNOLOGIES