Vivo Y83 - MediaTek Helio P22 powered all-screen smartphone with AI fun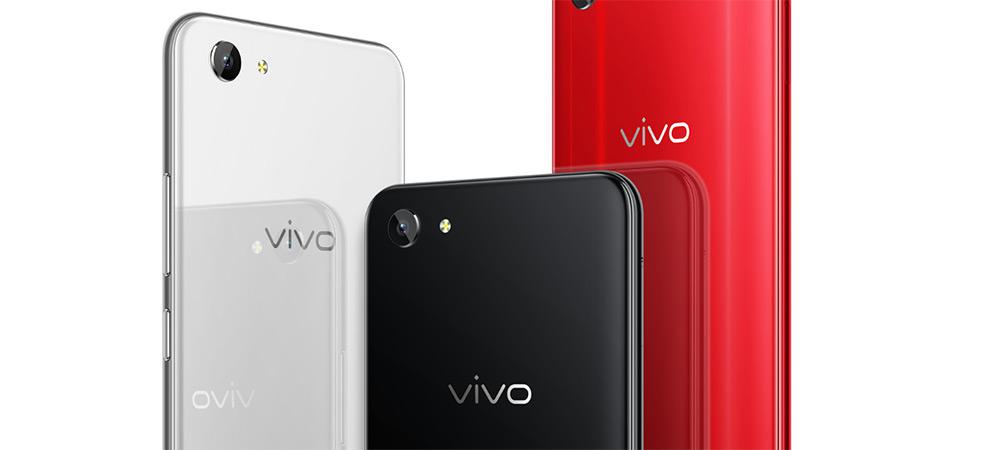 The Vivo Y83 is one of the first smartphones available with new MediaTek Helio P22; a powerful octa-core smartphone SoC designed for excellent photography, AI-enhancements, leading connectivity potential, and built using the very latest 12nm TSMC FinFET production process.
As a 6.2-inch phone, it fits great in the hand. Here, the large, all-screen 19:9 display dominates your view, giving you ample space to read, watch, view pics or game. It features a large 3,260mAh battery, plus capacious 4GB of memory and 64GB of internal storage with microSD card slot allowing up to 256GB capacity expansion.
The AI-enhanced Vivo 'FaceWake' security system uses its 8MP front facing camera and AI-tech to securely unlock the smartphone. Selfies can be enhanced with AI thanks to Vivo's intelligent 'AI Beauty' and 'AI Make Up' technologies that actively learn your style and are able to 'deeply customize beauty effects'.
At the back – among the high-gloss coating that boldly styles the Y83 in a choice of charm red, polar night and aurora white - a 13MP camera can capture great pictures in any environment; the MediaTek Helio P22 incorporates EIS, RSC and advanced 3A, plus an ultra-fast CCU that delivers considerably faster focusing exposure adjustment to accurately counter sudden lighting changes.
Using MediaTek Helio P22's AI-infusion, the Y83 incorporates VIVO Jovi AI – an Artificial Intelligence assistant – which claims to "know you better than you". It can follow your daily activities and provides smart information within the context of what you're doing to make your everyday life easier.
Sign up for our monthly newsletter
EXECUTIVE INSIGHTS | LATEST NEWS & EVENTS | PRODUCTS & TECHNOLOGIES