What is 5G Broadband, Fixed Wireless Access and MiFi?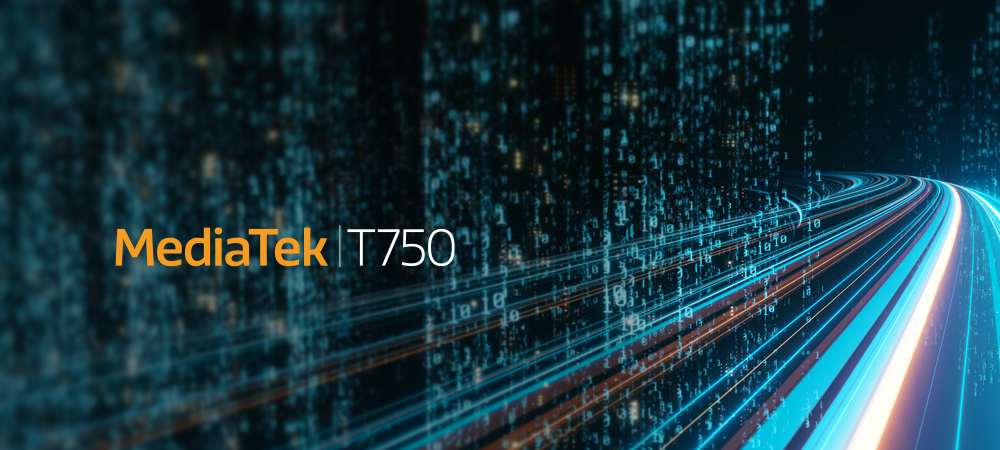 Kicking off our new 5G Broadband section is the MediaTek T750. This 5G platform is designed for CPE (consumer premise equipment) devices that can provide Fixed Wireless Access (FWA) in gateways or routers, and Mobile Hotspot (MiFi) devices.

The T750 platform can receive a multi-Gigabit 5G data connection and convert it to local Wi-Fi 6 and up to two 2.5Gbps Ethernet connections for use at home or in the office.
5G Fixed Wireless Access
The fast growth of smart home devices, plus the more recent surge of people working from home, taking online classes and using services like tele-health and video conferencing, now requires pervasive high-speed broadband connectivity. The roll-out and coverage of 5G services is increasing rapidly, and its pace of growth is often faster than fiber and other multi-Gigabit wired services, making 5G FWA an attractive option for many from now and into the next decade.

Analyst firm IDC expects the global 5G and LTE-connected router and gateway market to grow from approximately $979 million in 2019 to just under $3 billion in 2024. Counterpoint Research also projects 5G fixed wireless access growing from 10.3M subscribers in 2020 to over 450M subscribers by 2030.
5G MiFi

Meanwhile, 5G mobile hotspots (MiFi) are pocketable, battery-powered device that allow one or many users ultra-fast internet access by converting 5G broadband to local Wi-Fi. These are useful anytime you're out and about, such as family trips, with tour groups, providing in-vehicle internet or when working abroad.
MediaTek T750

Despite distinct differences of FWA and MiFi devices, the MediaTek T750 is extremely compact and highly versatile platform, enabling it to be used as the basis of both. It's purpose built for data, and it's ultra-power-efficient 7nm chip with MediaTek 5G UltraSave technologies means it can run all-day on battery power. You'll notice the difference immediately as this technology goes far beyond what previous generation devices could offer.
The MediaTek T750 platform is a comprehensive chipset that includes the MT6890 5G-integrated 7nm SoC, MT6190 12nm Transceiver, plus ET, GNSS and PMICs.
MediaTek T750 platform (MediaTek MT6890 5G-integrated SoC) Key Features:
Powerful quad-core Arm Cortex-A55 2GHz
Ultra-fast LPDDR4X memory at 4266Mbps
Up to 4.7Gbps DL, 2.3Gbps UL
Support for standalone and non-standalone (SA/NSA) sub-6GHz 5G networks, plus comprehensive 2G-5G multi-mode support
2CC 5G (FR1) carrier aggregation in both FDD and TDD modes
Support for up to 5CC 4G LTE carrier aggregation
Embedded GPU and display driver for HD display up to 720p
Four PCIe interfaces that allow choice of Wi-Fi and Bluetooth module, including support for MediaTek MT7915 Wi-Fi 6 / Bluetooth 5.x
Two 2.5Gbps SGMII interfaces to allow for a variety of LAN configurations
PCM interface for external land-line phones
Sign up for our monthly newsletter
EXECUTIVE INSIGHTS | LATEST NEWS & EVENTS | PRODUCTS & TECHNOLOGIES