What is MediaTek MiraVision?

MediaTek MiraVision is a suite of display-enhancing technologies designed to improve visual quality of displays and video playback by intelligently altering picture attributes such as hue saturation, brightness, sharpness, resolution and frame-rate, among others. It's incorporated into a wide range of MediaTek products including TVs, smartphones, tablets, set-top boxes, blu-ray players and even display-enabled IoT devices and automotive infotainment.
MediaTek has been refining these technologies for over 20 years - 'media' is in our name - and throughout we've optimized MiraVision for each new product category, making it highly power-efficient, more responsive, and more context aware.
Resolution Upscaling
Our high-fidelity scaling and content classifier technologies guarantee unmatched quality preservation and increased visual details. With 4K TVs now the most popular in the market, but TV transmissions and internet streamed video in 4K resolution only currently account for 17% of all content viewed, so effective, high quality resolution upscaling is a critical feature we focus on.

Smartscreen
SmartScreen optimizes display readability while saving power. It first senses ambient lighting and evaluates the content on the screen. Then, our context-aware technology ensures the best viewing experience is delivered even in extreme lighting conditions, while optimizing energy consumption.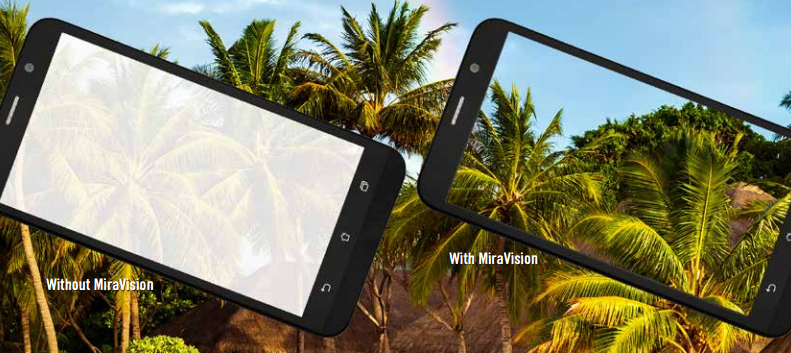 Blulight Defender
BluLight Defender minimizes color distortion - avoiding the yellow/red-tint effect like many third-party apps, thus offering a visible quality enhancement for users' comfort. Our solution maintains superior picture quality while reducing blue light energy with our versatile Memory Color Recovery technology, capable of color-dependent blue light suppression.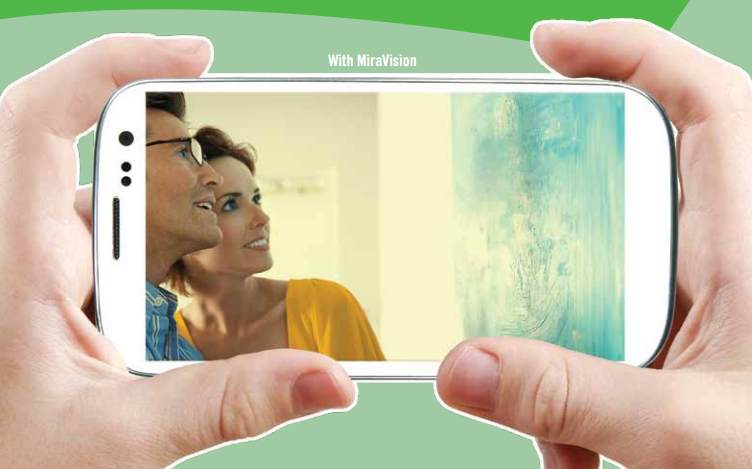 AI-PQ (Picture Quality)
MediaTek's industry first AI PQ technology is available in its Smart TVs and Dimensity smartphone 5G chips. AI PQ works by analyzing different types of scenes in real-time, and then processing this information with the PQ engine to apply the scene-adaptive settings to generate maximum picture quality. The scene detection can recognize common themes such as people, food, landscapes and architecture. Conventional picture quality settings offer a single fixed setting, compromising on real-time picture quality as the content watched varies at any time. With AI PQ and intelligent processing, MediaTek delivers truer picture quality without compromises.
MiraVision Enhanced HDR10+ Video Playback
MiraVision Video supports the latest HDR10+ standard for video streaming up to 4K resolutions. Even legacy HDR10 video can be upgraded to HDR10+ quality in real-time, with dynamic adjustment of every single frame. Since all smartphone displays are different, Imagiq is flexible and assess the display capabilities of different devices, optimizing accordingly via a unique re-mapping technology.
HDR Composer (SDR to HDR)
Dynamically and intelligently up-converts standard SDR video, whether captured from the camera or streamed from the cloud, to HDR quality with increased contrast, for breathtaking visuals and a cinematic experience that is visibly superior.

Ultra Dimming
Our Ultra Dimming technology goes beyond the physical limitation of the backlight module by advanced real-time pixel-based processing to provide a dimmer, yet readable, light emission. Conventionally unavailable for ultra low-light situations, our Ultra Dimming technology improves viewing comfort, especially in darker environments.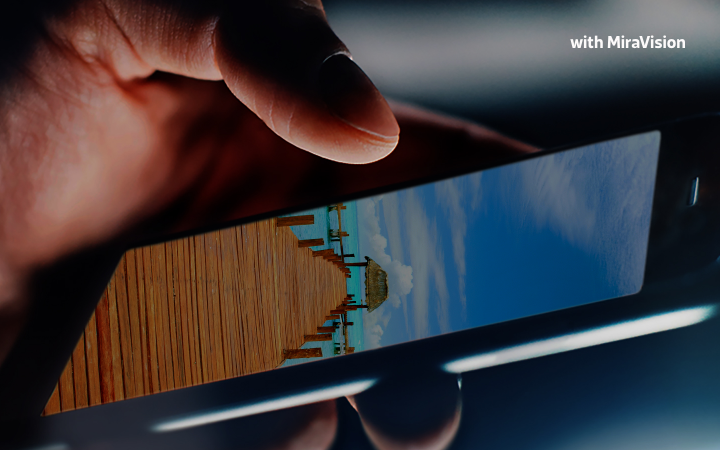 Chameleon Display
Our Chameleon Display technology monitors the environment and adjusts the display to mirror print-like viewing comfort on an electronic device.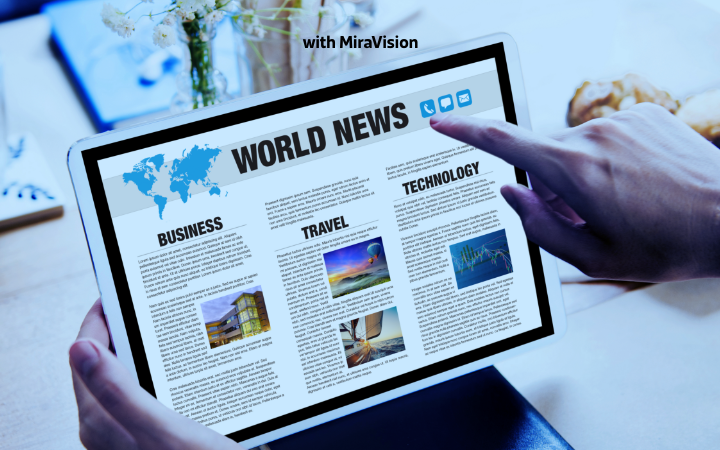 Sign up for our monthly newsletter
EXECUTIVE INSIGHTS | LATEST NEWS & EVENTS | PRODUCTS & TECHNOLOGIES