What is... MiraVision HDR?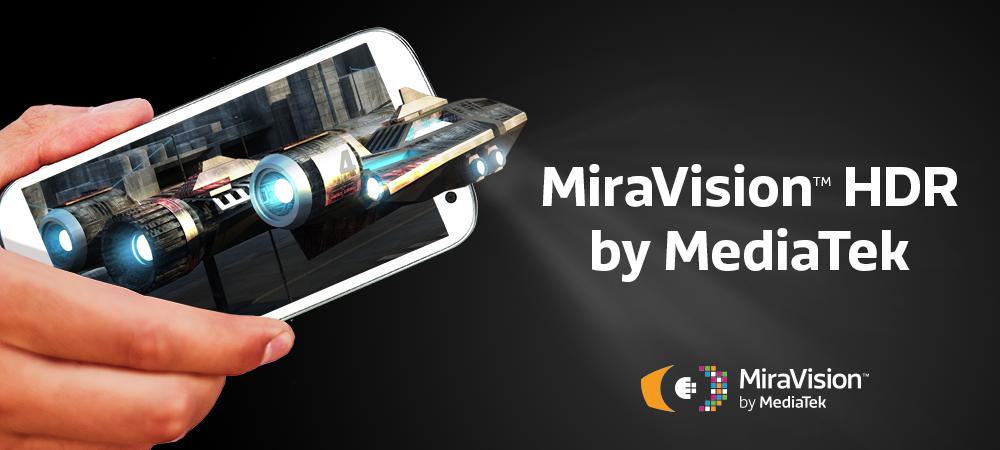 MiraVision HDR is MediaTek's effort to bring 4K HDR displays to the smartphone world, building a top-to-bottom platform of hardware and software that yields the most true-to-life imagery ever, and gives the most incredible multimedia experience you've ever seen on the small screen.
Firstly, let's clear a point of potential confusion: Imagiq HDR vs. MiraVision HDR: What's the difference?
Imagiq HDR is image capture: it's MediaTek's camera technology that can shoot video and photos in HDR, bringing out extra details in highlights and shadows. However, to view the content you created on your smartphone, you'll also need MiraVision HDR (and a smartphone equipped with a HDR LCD/AMOLED) to display it.
From premium 4K TVs to popular smartphones, MiraVision HDR is the world's 1st native, hardware-based HDR display engine for smartphones. This yields several advantages:
lower energy compared to GPU software-based solutions
Sharper, brighter and more color-accurate contents
True-to-life details with frame-by-frame enhancements
Proprietary enhancements to tone mapping and contrasts
MiraVision HDR support leading HDR standards including HDR10 and HLG. In addition it does its own clever tricks, such as Dynamic Range Remapping and Local Tone Mapping.
Not all displays are created equally. Dynamic Remapping takes into account the actual display capabilities on a frame-by-frame basis of the source content. It optimises luminance within the limitations of the display to make the most of HDR10 and give the best possible viewing experience.
Equally Local Tone Mapping is also content-aware. It improves contrast in each scene to reveal more details, within darker and brighter areas of the images and avoids generating unwanted halo effects around images that have regions of extreme dark-to-light, allowing a more natural viewing experience.
Sign up for our monthly newsletter
EXECUTIVE INSIGHTS | LATEST NEWS & EVENTS | PRODUCTS & TECHNOLOGIES