MediaTek: What Smart Homes Are Made Of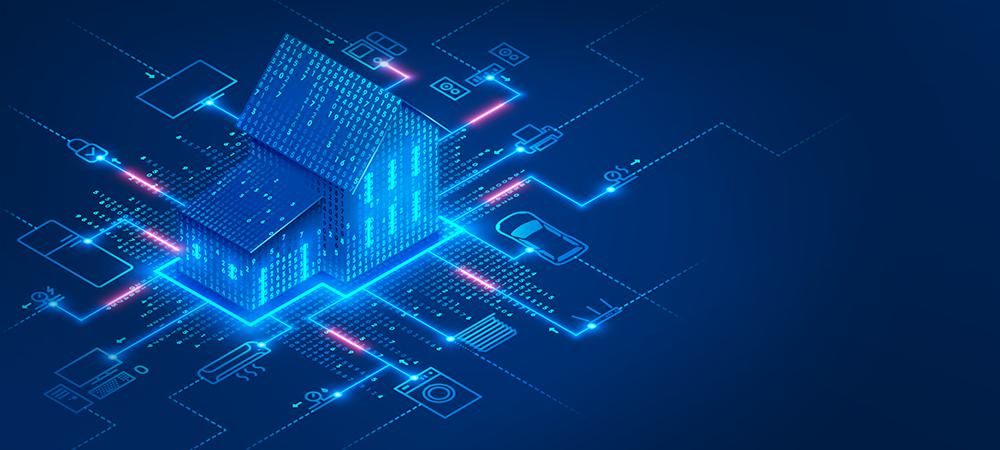 From smart locks to smart ovens, MediaTek powers connected devices for every room of the home. These connected devices are automating our everyday tasks and making our lives easier. Monitoring your home security system, turning off the lights and adjusting a finicky thermostat can be done from the convenience of a smartphone, no matter where you are.
Turning your house into a smart home is as simple as plugging in a voice assistant device (VAD) and linking it to your smartphone. And many homeowners aren't stopping with just one device, they are investing in a collection of IoT-enabled devices to open up new possibilities for entertainment, learning, work and much more.
According to a survey conducted by MediaTek, 75% of respondents said they already own at least one connected home device. Furthermore, 57% said they have plans to add a smart home device to their collection this year, and more than half (51%) of those respondents said they plan to upgrade their home entertainment center with a new smart TV. Other gadgets that they plan to purchase include voice assistants, Wi-Fi routers, refrigerators, smart lights and more.
Consumers can reap the benefits and enjoy the comfort of a connected home at affordable price points. Plus, there are a plethora of smart devices powered by MediaTek to choose from at major retailers like Amazon, Best Buy and Walmart. It's also important to keep in mind that smart home devices are more than just fun and games. In our survey, 32% of respondents reported that their smart devices "simplified routines or tasks," 26% said their devices saved them time and 14% even said that their devices helped save them money.
It's also interesting to look at where consumers keep their smart devices in their home. While it's not surprising that 70% of respondents have a smart device in their living room and 46% of those surveyed have a connected gadget in their bedroom, 46% also reported that they have a smart device in their kitchen. Whether you're cooking with a smart oven, searching for recipes on your smart display or setting a timer on your voice assistant, connected devices are making the smart kitchen a reality.
MediaTek powers a variety of smart home devices to benefit any home, big or small, in the following ways:
Entertainment: AI-enabled VADs and speakers can not only help manage other connected devices in your home, but can also learn your voice, habits and preferences to help you explore new music, stay informed about current events and even solve a math equation in a pinch. And with smart TVs, homeowners can add a theater-quality system to their living room with their favorite streaming platforms all in one place.
Security: Never use your front door peep hole again with MediaTek-powered connected security systems – from doorbells, cameras and lights – to ensure you stay safe and feel comfortable in your home.
Saving Energy and Money: By automating lights or HVAC systems with smart home technology, homeowners can save on their energy bills by automating temperature changes, along with automatically turning off the lights when you leave the room, even if you forget to hit the switch.
Convenience: Connected devices have ushered in a new wave of convenience and automation, reducing the time consumers have to spend on tedious tasks. With a simple voice command, sensor detection or proactive scheduling, you can ensure your home stays on routine without ever lifting a finger.
MediaTek's smart home portfolio makes your home truly smart and connected. With MediaTek-powered devices in your home, you can enjoy new avenues of entertainment, stay informed, feel safe and lower your energy bills, leaving more time to spend on the things that matter most.
Sign up for our monthly newsletter
EXECUTIVE INSIGHTS | LATEST NEWS & EVENTS | PRODUCTS & TECHNOLOGIES