What's all the fuss about 8K Smart TVs?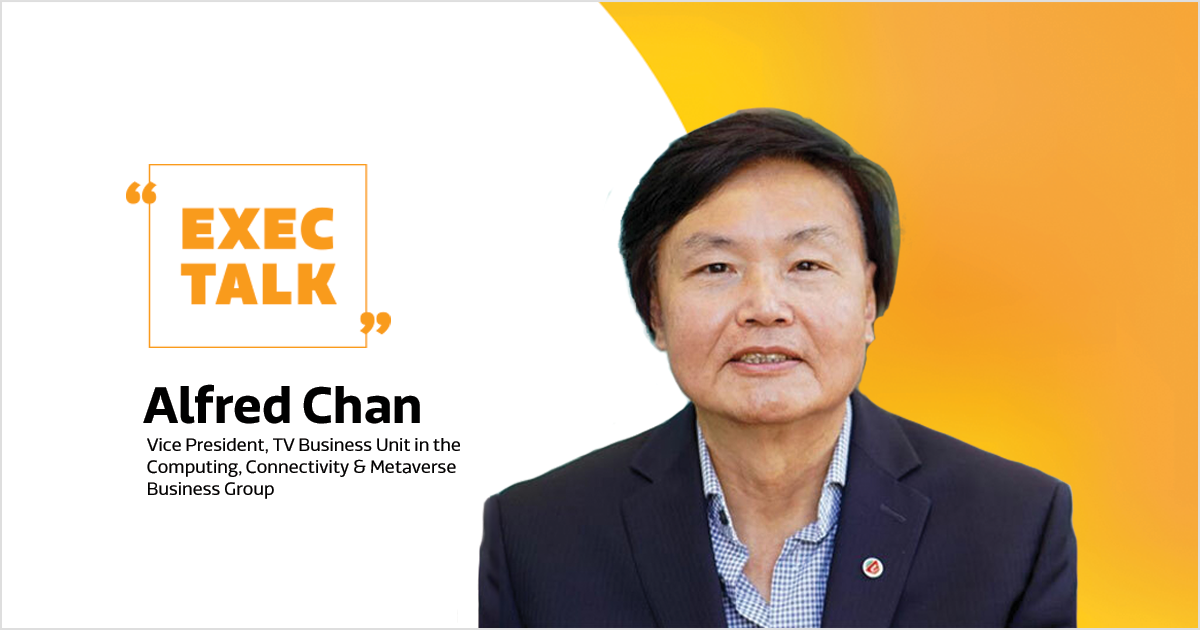 Exec Talk with Alfred Chan, MediaTek Vice President, TV Business Unit in the Computing, Connectivity & Metaverse Business Group.
The next big trend in the TV market is 8K resolution. According to DSCC, 8K smart TV shipments are expected to double from 2021 to 2022 and will continue to grow rapidly over the next five years. So what's all the fuss about? 8K delivers four times more pixels than current 4K displays for the closest to 'crystal' clear that consumers can expect. We polled more than 1,000 global respondents between the ages of 18-55 to understand why they love 8K smart TVs, and here's what we found.
Consumers want the best viewing experience, whether they are watching the latest movie or streaming multiplayer games. It's no surprise then that the vast majority of respondents (81%) currently own a smart TV, and 69% are planning to purchase a smart TV in the future. Better yet, more than half of respondents (52%) plan to invest specifically in an 8K TV.
The survey also explored what is driving consumers' purchasing decisions, and found that picture quality with high resolution and brand are among the top factors when selecting a smart TV. Furthermore, over half (52%) of the respondents said they watch more TV since the COVID-19 pandemic than before, and 49% stream content almost every day. With this rise in streaming, more and more movies and TV shows are now offered in 4K, and we'll increasingly see companies test out 8K content in the coming years. One cool example is how Globo, the largest mass media group in Latin America, streamed 8K content to its subscribers during the Tokyo 2020 Summer Olympics.
To meet this rising interest in 8K TVs, MediaTek recently launched the Pentonic 2000 chipset for incredible 8K viewing experiences. Pentonic 2000 is designed for flagship 8K 120Hz displays, and can even support 144Hz for gaming PC hardware and the ninth generation of consoles. The chipset comes with a built-in AI processor (APU) which powers MediaTek's new 8K AI-Super Resolution technology that intelligently upscales lower-resolution content to the display's native resolution, while also performing real-time image quality enhancements. This means that no matter what you're watching, it will look great.
Thanks to MediaTek's Intelligent View technology, Pentonic 2000 also supports multiple picture-in-picture (PiP) and picture-by-picture (PbP) screens so consumers can watch multiple things at the same time. PiP and PbP makes it easy to have a watch party with friends during the big game, or even take a peek at your doorbell's camera while you're watching something else. To more read about Pentonic 2000's top features – including how it's the first chipset built on TSMC's N7 (7nm-class) process which offers unparalleled performance and power-efficiency – check out our blog post here.
As consumers' expectations are rising, MediaTek is continuing to push TV innovation forward, whether we're powering top-of-the-line 8K TVs or incredible 4K TVs from the brands that consumers love.
Sign up for our monthly newsletter
EXECUTIVE INSIGHTS | LATEST NEWS & EVENTS | PRODUCTS & TECHNOLOGIES