White paper: 6G Satellite and Terrestrial Network Convergence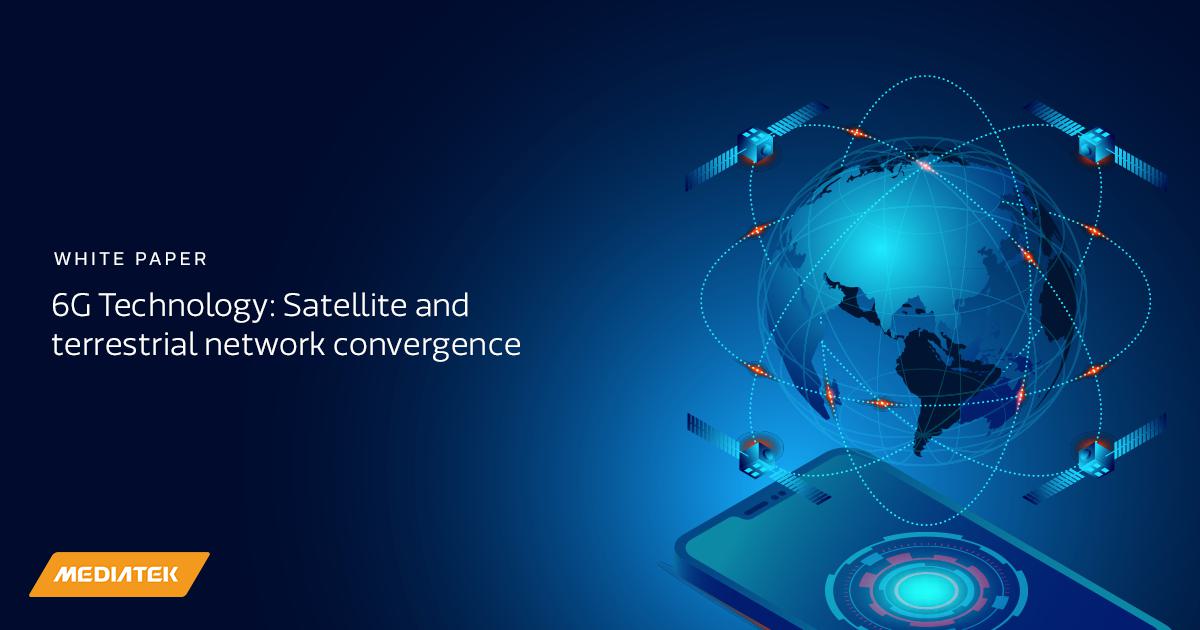 MediaTek believes that integrating satellite and terrestrial mobile networks to offer pervasive connectivity across the world will not only enable a new era of innovative digital services, but also significantly contribute to the United Nations Sustainable Development Goals.

Compared with proprietary satellite communication technologies, 6G non-terrestrial network (NTN) technology based on a 3GPP open standard can leverage the economies of scale from the existing global mobile cellular ecosystem to bring satellite communication from a niche market to mainstream consumer and business markets leveraging common devices that switch between satellite and cellular networks for an always connected user experience. This is why MediaTek is promoting this future for 6G NTN.

Compared with 5G NTN technology, which was added after than the initial 5G release, 6G NTN shall be natively considered from the beginning of the 6G physical/protocol layer design stage. This would allow joint optimization of technologies for terrestrial networks and non-terrestrial networks.

MediaTek's research has identified four major new technology areas for 6G that can further enhance NTN:
Efficient waveform design
Enhanced mobility
Massive satellite beamforming
Cellular/satellite spectrum sharing
High-level concepts and initial research results are provided in our white paper. More detailed system design and evaluation results will follow in future white papers.

Sign up for our monthly newsletter
EXECUTIVE INSIGHTS | LATEST NEWS & EVENTS | PRODUCTS & TECHNOLOGIES