Working together to bring brilliant 5G, and more, to market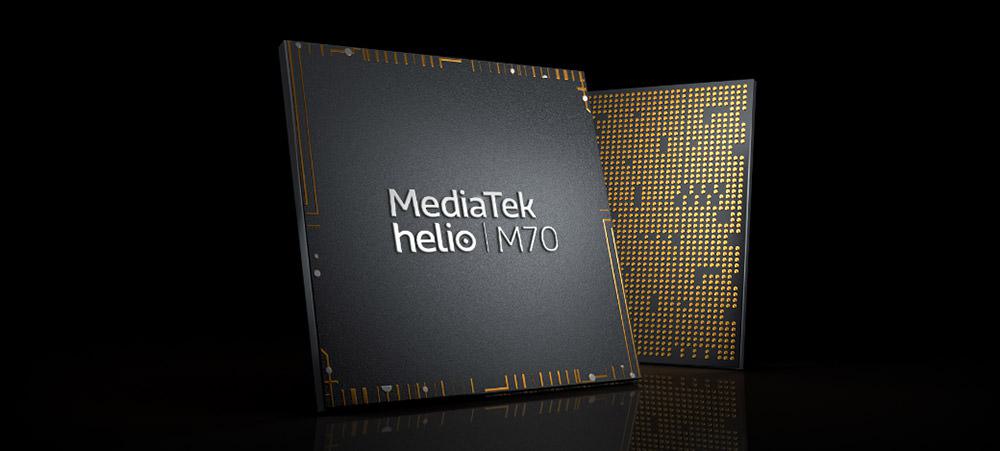 MediaTek announced its Helio M70 5G modem late last year, uniquely offering both 4G and 5G EN-DC (dual connectivity) and 2G-through-5G NR multimode connectivity. Both Non-Standalone and later Standalone connection types are supported and, essentially, the chipset conforms to the 3GPP Release-15 standard. The Helio M70 is available now for device makers, who have already began to design new products.
5G collaborations to accelerate commercialization globally

At MWC 2019, MediaTek made further announcements about collaborations it was making among the cellular industry to ensure the Helio M70 works well, wherever you go. Because 5G is more complicated than 4G, many collaborations and partnerships need to happen in this cellular industry vertical, ensuring things such as platform optimization for performance, power-efficiency, obtaining the best component layout and other concerns are met. Other testing such as interoperability between platform and worldwide carriers, meeting carrier and country requirements, and more, is also happening at the device-level.

This 5G work includes:
Smart Feature Phones

At the other end of the mobile phone scale, a new ultra-affordable market of 'smart feature phones' is emerging. Here, MediaTek is providing a new chipset with 64-bit quad-core processing and dual 4G SIM = the first time this market has seen this level of performance. The MT6731 and the unique KaiOS will bring a wealth of new opportunities through internet services, messaging, entertainment and much more that was never before possible in feature phones to a whole new audience.

Global NB-IoT markets continue to grow

Beyond smartphones, MediaTek continues to see the success of its NB-IoT products that support 3GPP Release 14 standard, with a recent roll-out of services in the United Arab Emirates, through collaboration with du, from Emirates Integrated Telecommunications Company (EITC), Nokia and Affirmed Networks.

Sign up for our monthly newsletter
EXECUTIVE INSIGHTS | LATEST NEWS & EVENTS | PRODUCTS & TECHNOLOGIES