Wi-Fi 7: What's new, and how fast will it be?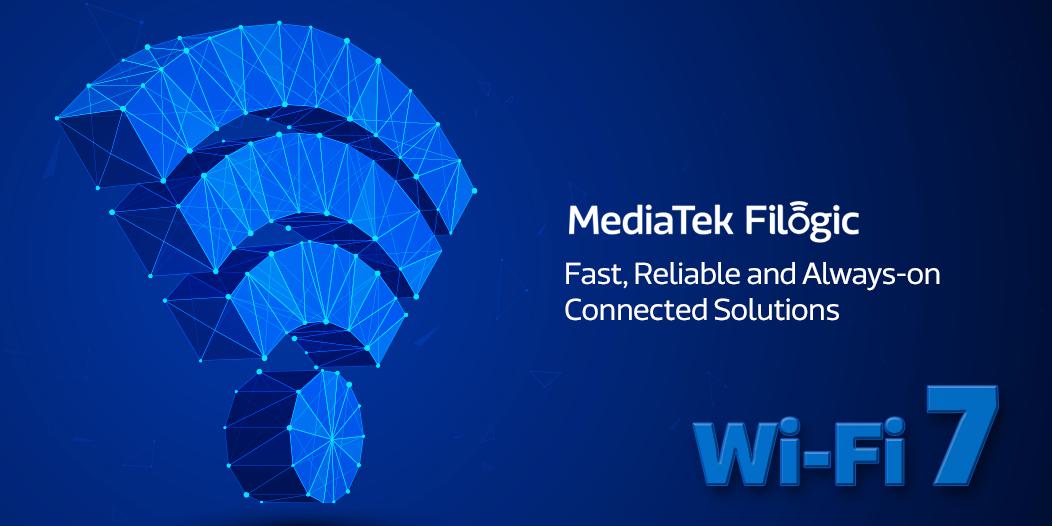 If you didn't believe it before, in 2022, MediaTek is truly at the forefront of wireless connectivity. Our new Dimensity 9000 features the world's most advanced 3GPP Release-16 5G modem and is the first to introduce Bluetooth 5.3 in smartphones; we have just published our 6G Vision white paper that looks ahead to the next generation of cellular connectivity; MediaTek has the broadest Wi-Fi portfolio and is the No. 1 Wi-Fi supplier across broadband, retail routers, consumer electronics devices and gaming; and we are the first company to showcase the real potential of our forthcoming MediaTek Wi-Fi 7 Filogic connectivity portfolio in live demonstrations for key customers and industry collaborators.
Wi-Fi 7: What's new?
Ahead of its launch in 2023, what's new with Wi-Fi 7? Inevitably there will be even faster speeds than even superfast Wi-Fi 6 can offer, which will benefit the most highly demanding applications now, while also opening the door for next-gen ones too. There are also many deeper, core improvements for the wireless experience through the handling of wireless connections more efficiently, more effective mesh networks and the very latest interference mitigation techniques to ensure your wireless devices are always connected fast and reliably. Here's an overview of the most significant new technologies:
Faster Speeds
Wi-Fi 5 used a maximum of 80MHz of wireless spectrum, then Wi-Fi 6 doubled this to 160MHz, and now Wi-Fi 7 will double it again to a maximum of 320MHz. It will again address this spectrum bandwidth across 2.4GHz, 5GHz and 6GHz bands - the same as Wi-Fi 6E - and also new 4K quadrature amplitude modulation (QAM) technology. Working together, these provide up to 2.4X faster speeds than Wi-Fi 6.
Greatly Improving Connection Latency
Multi-Link Operation (MLO) is analogous to carrier aggregation seen in cellular modems, in that it can combine several frequencies together across the 2.4/5/6GHz bands into one connection, significantly improving overall speeds and greatly reducing connection latency. Whereas existing Wi-Fi technologies allow a device to connect and jump between either 2.4GHz, 5GHz and 6GHz bands, it can only send data via one band at a time. The current switching overhead as it hops frequencies can lead to delays of up to 100msec, whereas with an aggregated connection that's expected to drop as low as 1ms. This is obviously a huge benefit for things like game ping, wireless VR headsets, Cloud gaming and anything else latency sensitive.
More Advanced Mesh Networks
Wi-Fi 6 introduced many new features to handle the rapid growth of wireless devices in homes, businesses, and public spaces, and the fast popularisation of mesh networks that increase wireless network traffic due to backhaul data transfers. Wi-Fi 7 is designed to accommodates future growth with a new multi-user resource unit (MRU) that provides enhanced interference avoidance and mitigation techniques.
Improved Power Efficiency
As your home access point is on 24/7, improving power efficiency is also a key area of note. As access points have become more powerful to handle faster speeds and more users, they are also, inevitably, somewhat more power hungry. Wi-Fi 7 introduces better energy management of the many radios and antennas through new real-time monitoring and power regulation mechanisms.
Sign up for our monthly newsletter
EXECUTIVE INSIGHTS | LATEST NEWS & EVENTS | PRODUCTS & TECHNOLOGIES