MediaTek Filogic ready to provide Wi-Fi CERTIFIED 6 Release 2-enabled hardware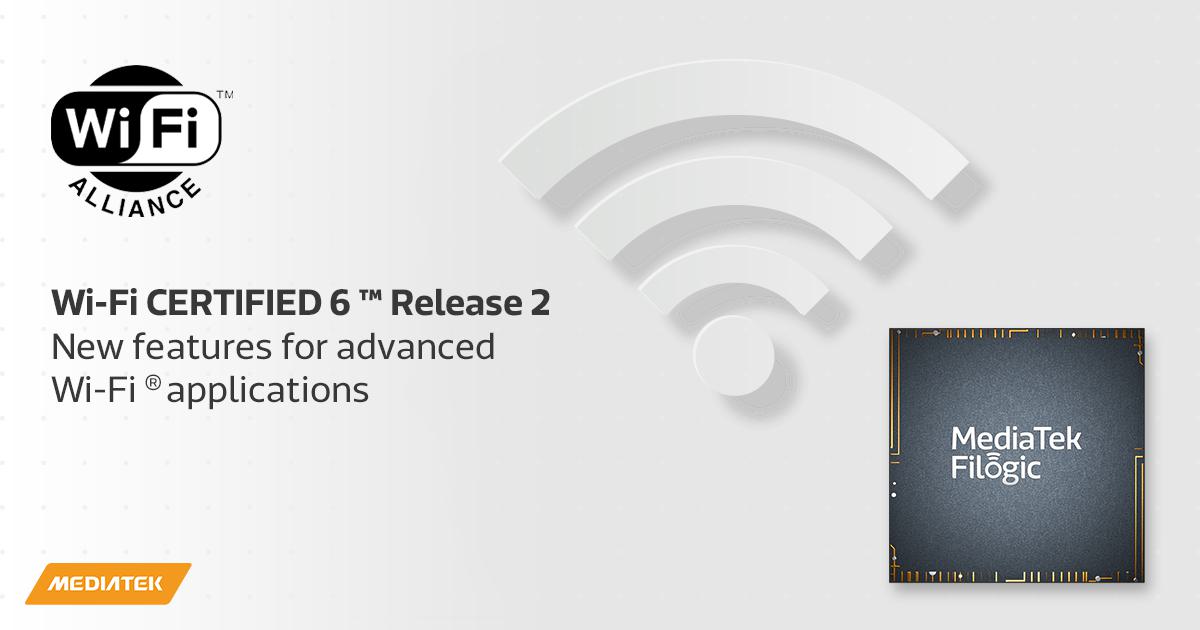 The Wi-Fi Alliance has announced Wi-Fi CERTIFIED 6 Release 2, adding support for uplink multi-user multiple input, multiple output (UL MU-MIMO), which allows wireless access point devices to handle more user streams simultaneously. As user trends are changing with more upstream activity, such as Cloud storage, livestreaming and uploading videos to social media sites, this technology upgrade will help accommodate to make uplink connections faster, lower latency and more reliable.

Additionally, three new power management features will improve Wi-Fi 6 device power efficiency, primarily benefitting enterprise, industrial, and Internet of Things (IoT) applications. New low power and sleep mode enhancements – including Broadcast target wake time (TWT), extended sleep time, and dynamic multi-user spatial multiplexing power save (SMPS) – enable enhanced power management, particularly benefitting battery-powered devices.
MediaTek Filogic Wi-Fi 6 chipsets such as the recently launched Filogic 830 and 630 already support Wi-Fi CERTIFIED 6 Release 2 features including UL MU-MIMO, while the IoT-focused Filogic 130/130A also supports the new power-efficiency enhancements.

Included as part of the standardized test-bed of chipsets used by the Wi-Fi Alliance, MediaTek Filogic platforms are already helping enable the adoption of Wi-Fi CERTIFIED 6 Release 2. Alan Hsu, Corporate Vice President & General Manager of MediaTek's Intelligent Connectivity business, had this to say on the announcement:

"The Wi-Fi CERTIFIED 6 Release 2 program brings a number of improvements to high density wireless networks. We will see tangible advancements in uplink performance, power and enhanced range, unlocking new applications and use cases for residential, industrial and enterprise users. As part of the test bed of chipsets for Wi-Fi CERTIFIED 6 Release 2, MediaTek's Filogic family provides fast, reliable and an always connected solution to help drive the Wi-Fi industry forward as we all rely on connected devices more than ever before."
Sign up for our monthly newsletter
EXECUTIVE INSIGHTS | LATEST NEWS & EVENTS | PRODUCTS & TECHNOLOGIES